Suez Canal Authority offers to cut Ever Given bill to $600 million
The Suez Canal Authority (SCA) is offering to slash the compensation bill for Ever Given's March grounding in the waterway from $900 million to $600 million, according to the canal's chairman Osama Rabie.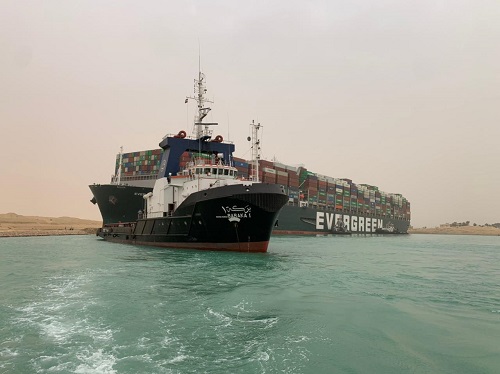 While speaking to a local television channel MBC Masr, Rabie is quoted as saying by Bloomberg, that the offer has already been made to the owners of the vessel, Japan's Shoei Kisen Kaisha, which is yet to respond.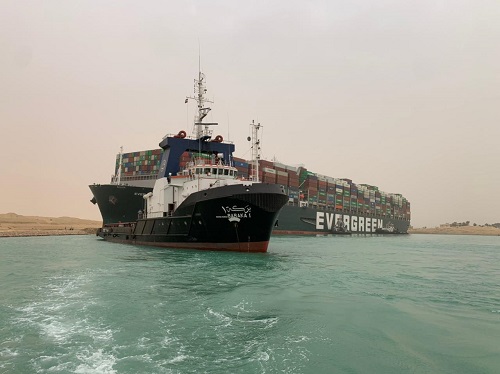 When approached for a comment on the matter by Offshore Energy, UK P&0 issued the following statement:
"The UK Club has seen the public comments made by SCA chairman, Osama Rabie indicating that the SCA has reduced its claim from $916 million to $600 million. The reduced amount has not been reflected in the SCA's claim filed at court and Ever Given's owners still have not been provided with evidence that would support a claim of this size, which remains exceptionally large. The Ever Given's interests continue to negotiate in good faith with the SCA."
The proposal comes on the back of the rejection of an appeal made by the owners of the Ever Given against the arrest of the ship and its cargo.
The containership was arrested on April 13, after SCA and the shipowners failed to reach a deal on the compensation claim, as the latter felt the amount to be too high and unsupported.
"The appeal was rejected and the Ismalia Court upheld their original order that the vessel and its cargo can only be released from arrest upon the owners' payment of the SCA's full claim of US$916 million, instead of releasing the vessel based on security for the claim being provided," UK P&I said on May 5.
The Ever Given's owners have until 20 May 2021 to appeal.

"The Ever Given's interests will continue to negotiate in good faith with the SCA to reach an amicable resolution, which remains the UK Club's priority, along with enabling the vessel and its cargo and crew to continue its intended voyage," the club said.
The ship has been anchored in the Great Bitter Lakes region since March 29, 2021, awaiting for the legal battle over compensation to be resolved.
Ever Given is manned by 25 Indian sailors. The seafarers whose contracts had expired were allowed to carry out crew changes and sign off.
Rabie said earlier that the crew would not be held hostage to the situation and that the canal authority was keen to make the ongoing negotiations a success, voicing hope that a compromise solution would be agreed upon soon.
The consequences of the giant containership's grounding and blockage of the waterway are still being quantified as congestion at European ports continues to clear out following the influx of delayed ships.