Swedish Energy Agency funds NoviOcean wave energy prototype
Swedish Energy Agency has approved funding support of SEK 5.6 million (€550,000) for the project looking to advance Novige's NoviOcean wave energy device.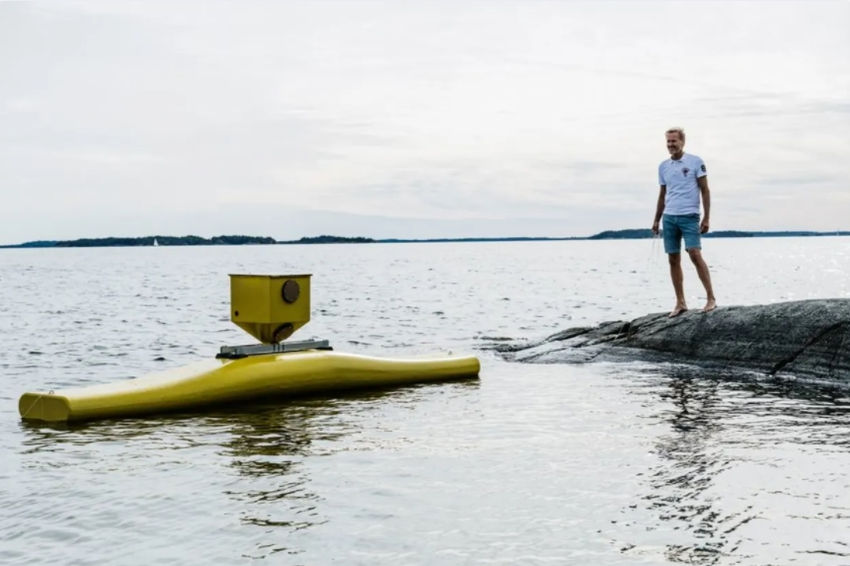 The funding will provide means for further fine-tuning of the float and power take off (PTO) system and machinery, to increase effectiveness and prolong lifetime for various components, according to Swedish wave energy developer Novige.
The company will contribute SEK 1.35 (€133,000) to the project, while KTH Royal Institute of Technology and Uppsala University will share SEK 1.1 million (€108,000) of project funding to research the various aspects of the novel NoviOcean concept.
The NoviOcean concept is currently at the technology readiness level (TRL) of 5/6, meaning the prototype unit has been tested in both wave tank and offshore environments at scale.
Jan Skjoldhammer, CEO and founder of Novige, said: "To be able to stay below 1.5 to 2 degrees Celsius of global warming, it is crucial to also utilize the enormous potential of the oceans very soon, not in two decades from now. Therefore, we need to move fast, and NoviOcean has an unusual potential to succeed in this. Funding being crucial to move forward quickly".
NoviOcean is a floating non-resonant point absorber wave energy converter which extracts energy from the vertical motion (heave) of the waves.
It is essentially comprised of two main subsystems – the 'rectangular float', and the 'inverted hydro power plant PTO'.
To remind, Novige secured funding from Sweden's innovation agency Vinnova in late November 2020.
At the time, Novige said it would use the funding to further improve the design and function of its NoviOcean prototype unit (NO1), and advance its intellectual property strategies and business plans.