Talos, Pemex ink pre-unitization deal for Zama discovery
U.S. company Talos Energy, as operator of the giant Zama oil discovery offshore Mexico, has signed a pre-unitization agreement with Pemex, as Zama might extend into a nearby Pemex-owned offshore block.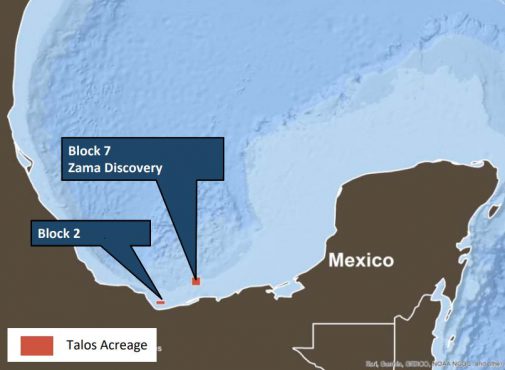 Both areas, Talos' Block 7 and Pemex's Amoca-Yaxche-03 area are situated in the offshore portion of Mexico's prolific Southeast Basin.
According to Talos, this is the first Pre-Unitization Agreement ever to be signed in Mexico. Such an agreement is used to define how parties to licenses which contain a common hydrocarbon reservoir will jointly evaluate the reservoir to submit a common field development plan, including a plan for unitization.
Under the country's recently revamped legal and regulatory framework, this two-year agreement enables information sharing related to the recently announced Zama discovery and its potential extension into Pemex's neighboring block.
"[ The pre-unitization agreement] also sets a clear path for the signing of a Unit Agreement and Unit Operating Agreement in the event a shared reservoir is confirmed, as it establishes a defined process based on international practices to determine the resulting participation of each party in the potential overall development," Talos said.
"As a result of the agreement, both parties will immediately form a Working Group, with the objectives of maximizing operational and informational efficiencies, defining activities on each tract that optimize the collection of data in the area, and reducing any potential hazards, all to maximize the benefits for México. The Working Group will be comprised by legal and technical representatives from the member companies. The PUA has previously been approved by the Ministry of Energy (SENER)," Talos added.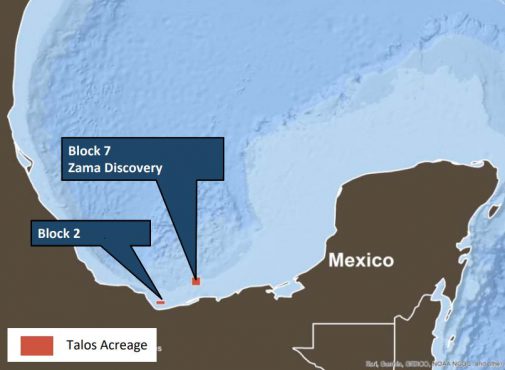 Zama-1
Zama-1 well is the first offshore exploration well drilled by a private company in Mexico. The well was spudded on May 21, 2017, some 60 kilometers (37 miles) offshore Dos Bocas using the Ensco 8503 drilling rig, and completed in late July the same year.
The entire Zama Field is estimated to hold between 1.5 billion and 2 billion barrels of oil equivalent and is considered one of the largest shallow water fields discovered in the past 20 years.
Talos, the U.S. based operator of the block containing the Zama project has previously said it expected to announce the final investment decision for the project in 4Q 2019 or 1Q 2020, with first oil expected in 2022. Production would be ramping up through 2024, as additional facilities are installed in the field.
Talos has said Talos said that Zama discovery could contribute nearly 10% of Mexico's oil production by 2024.
The plan is to develop Zama with three production platforms across the structure. The field will continue to be developed through 2024 when Platform C is expected to be installed.
Related news
List of related news articles