Technology sharing to cut costs of offshore renewables
Sharing innovation, systems and proven cost-cutting practices between offshore wind and tidal and wave energy sectors will contribute to increasing supply of both into the national grid, it was stated during OrbisEnergy-organized event.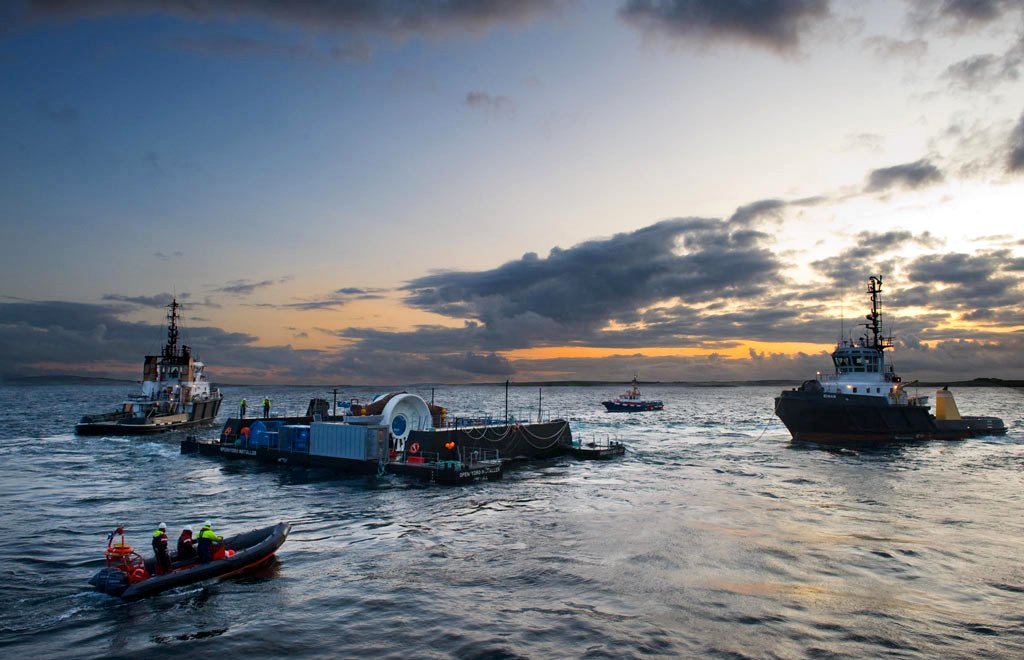 Held late last month, the gathering explored the synergies between offshore wind and tidal and wave energy sectors and cross-sector opportunities.
The event stated that as offshore wind farms are built further out to sea, developers are looking to new cost-cutting technologies developed for the less mature wave and tidal industry.
In return, growing wave and tidal developments are taking ideas that have dramatically reduced the bottom-line in offshore wind installation and project delivery.
Sponsored by Innovate UK and supported by SCORE – Supply Chain Offshore Renewable Energy – grant fund, that supports innovation designed to make offshore renewables cost less, the event included speakers from RenewableUK, Offshore Renewable Energy Catapult – SCORE's partners – and James Fisher Marine Services.
According to OrbisEnergy, the East England-based hub for offshore renewables, a lesson from offshore wind to tidal energy was the development of bespoke installation vessels and subsea tools that offered the opportunity for significant cost reductions.
Johnathan Reynolds, Business Development Lead at OrbisEnergy, said the potential scale of wave power alone had been an eye-opener for delegates, OrbisEnergy informed.
"Sharing technologies between different forms of offshore renewables might sound obvious but it is only by bringing the sectors together and discussing what has been proven to work, do other sectors get exposure to certain technologies, experience and ideas," said Reynolds.