TECO 2030 to work on several fuel cell projects with undisclosed party
Norway's cleantech company TECO 2030 has signed a Memorandum of Understanding (MoU) with an undisclosed party for cooperation on several fuel cell projects which in total could represent 50 MW of fuel cell output.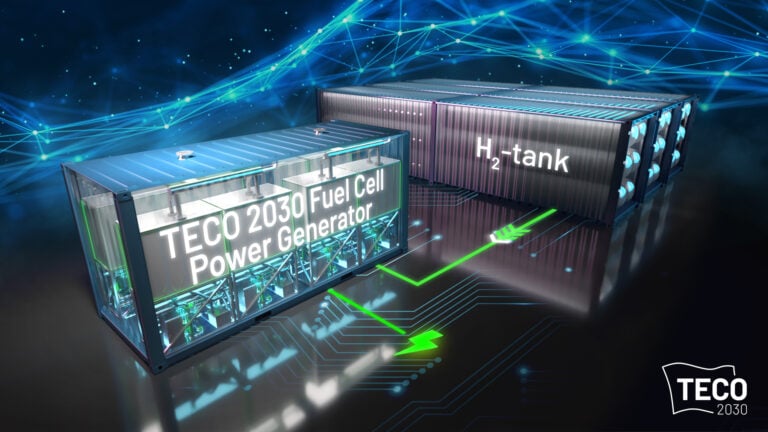 The MoU outlines a 3-year cooperation commitment to successfully execute the project objectives, and, according to TECO 2030, the projects represent marine fuel cells and on-shore stationary fuel cell systems in megawatt scale.
Fuel cells are hydrogen engines which generate electricity through a mechanism that doesn't require combustion, meaning they produce fewer pollutants than conventional, combustion-based power generation technologies, TECO 2030 explained, noting that fuel cells are also highly efficient, producing more power per unit of fuel, and as a result, they offer an alternative to traditional power generation with significant health, reliability, and environmental benefits.
Tore Enger, Group CEO of TECO 2030, said: "I am thrilled to have signed this MoU with an undisclosed party. This shows the trust and confidence the party has in our fully scalable and modular fuel cell systems. I am looking forward to work with our client on these projects to cover their zero-emission energy needs. Both the marine and stationary applications for these projects are in megawatt size and will demonstrate the capabilities of the TECO 2030 fuel cell systems."
The MoU with the undisclosed party follows TECO 2030 unlocking a $4.6 million grant from Innovation Norway, which the company said is intended to boost the deployment of its PEM fuel cell technology in applications for the shipping and heavy-duty industry.