Teekay's first LNG-powered shuttle tanker launched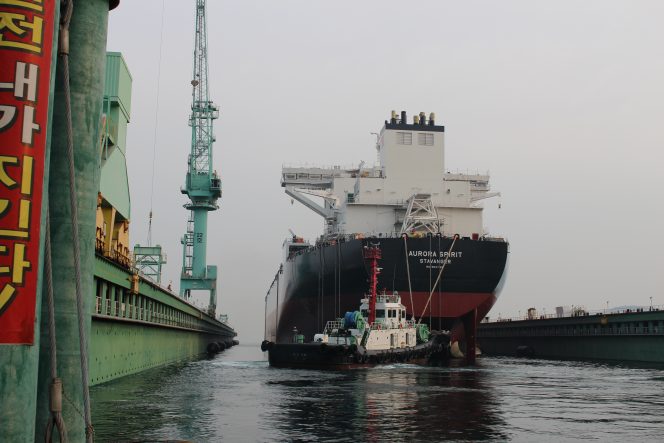 ---
Teekay Offshore said its first LNG-powered E-Shuttle tanker Aurora Spirit was launched from the G3 floating dock at Samsung Heavy Industries shipyard in South Korea. 
Next steps are to install the LNG tank, various VOC equipment and the BLS module, and then commence sea trials later this year, Teekay said in a statement.
The new shuttle tanker design will significantly reduce emissions and fuel consumption.
The 130,000-dwt vessels will operate on both liquefied natural gas (LNG) as the primary fuel, and a mixture of LNG and recovered volatile organic compounds (VOCs) as a secondary fuel.
The E-Shuttle has battery packs for flexible power distribution and blackout prevention.
It is the first of four vessels that will be operating in the North Sea and are expected to be delivered from the yard in from October 2019 through to 2020.