Tekmar Buys Pipeshield
Tekmar Group has signed a sale and purchase agreement for the acquisition of Pipeshield International from its founder Steven Howlett.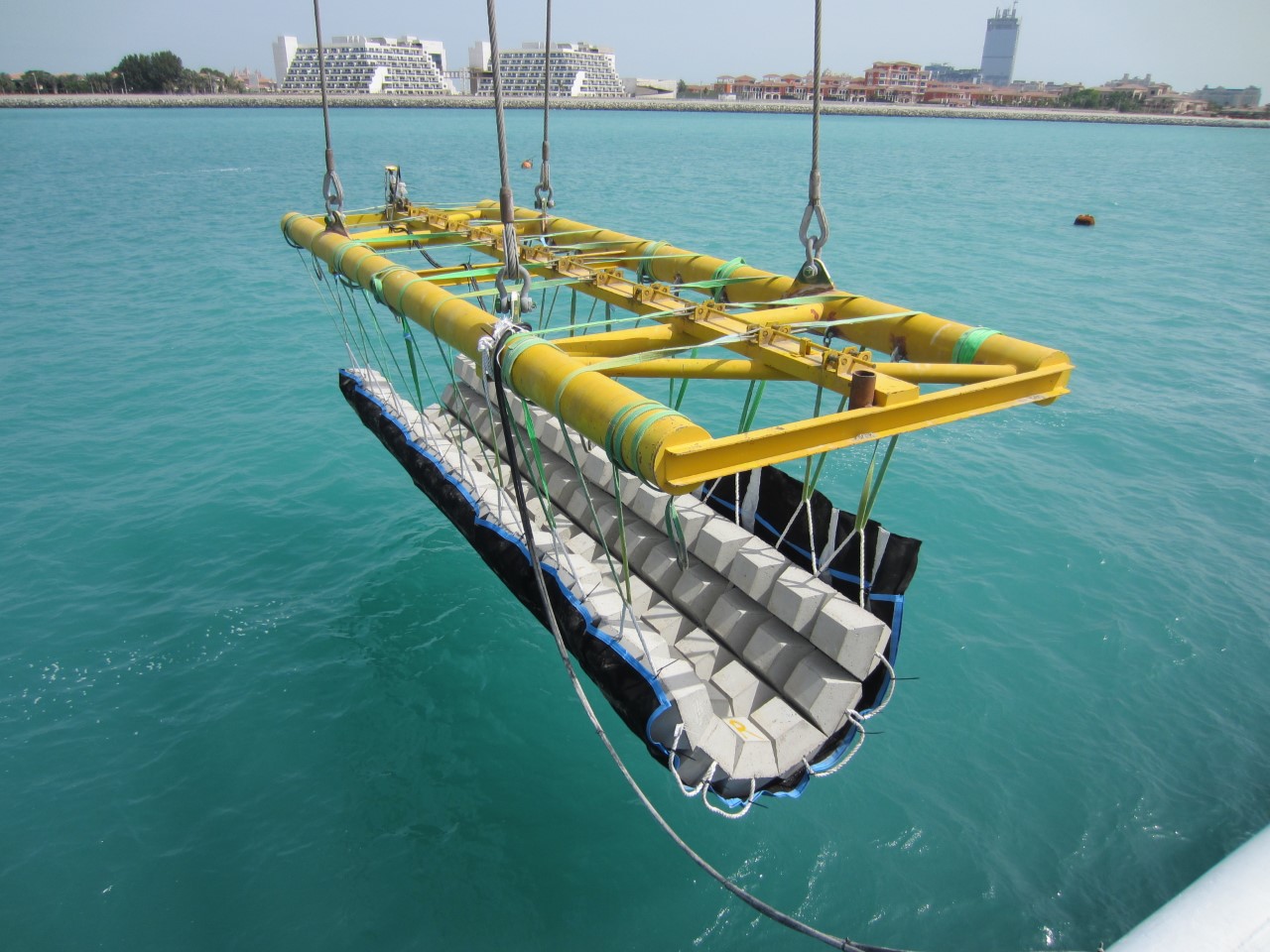 Pipeshield is a technology provider of subsea concrete mattresses. These mattresses are used in the protection of subsea equipment such as pipelines and power cables within all marine environments, including offshore wind, marine renewables, oil and gas and marine civil engineering.
This is the third acquisition of the group since its admission to AIM in June 2018 and is continuing the strategy to acquire offshore energy businesses with synergies that have a clear subsea technology focus, have a complementary customer base and can leverage group support while growing under the similar market demands.
The acquisition further strengthens Tekmar Group's technology offering enabling it to offer more subsea protection in addition to current suite of products including; concrete mattresses, scour protection, pipeline crossings.
James Ritchie, chief executive officer of Tekmar, said: "Pipeshield is a perfect fit for Tekmar. Its products are complementary, allowing us to upsell and expand our offering to clients, realizing our group vision. The business has many similarities with Tekmar from both end customers to markets but also most importantly it fits culturally. The business focuses on technology, as its key differentiator, and Pipeshield has outstanding credentials, which demonstrate its commitment to safety, quality and, above all, its people; these are key values which we embrace across all group companies. I am truly excited by the prospect of adding the Pipeshield offering to Tekmar's portfolio and I welcome Steve and his team to the family."
 
Steven Howlett, founder and managing director of Pipeshield, said: "Tekmar and Pipeshield have many similarities. We are industry-leading technology providers within subsea protection and share a similar history and culture. I am keen to see the business progress and believe that being part of Tekmar will accelerate the achievement of our long-held growth aspirations.  I want to thank the Pipeshield team for all its hard work, getting us to this point, and highlight, to my staff and customers, that this change in ownership will only increase the opportunities for the business and our passion for delivering outstanding technical solutions. Other than that, it's very much business as usual."