The Pioneers of Offshore Engineering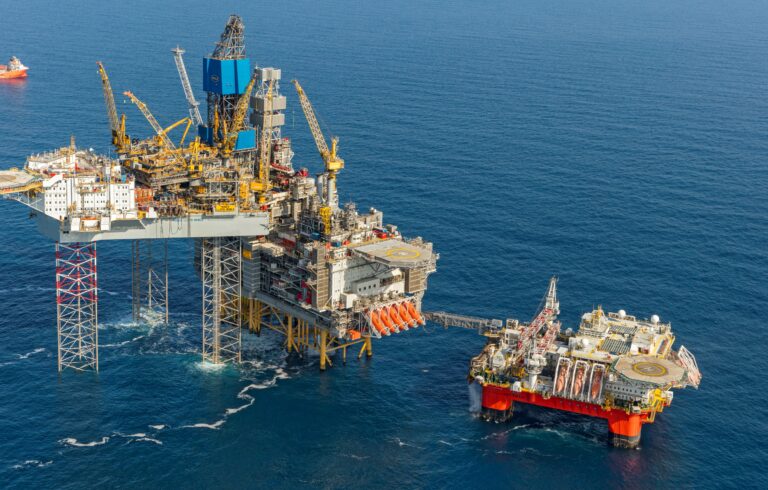 GustoMSC, part of NOV's Marine and Construction business, is recognized for providing advanced design & engineering consultancy for mobile offshore units and reliable equipment. In close cooperation with our clients, we translate experience, science, and technical knowledge into realistic & innovative ideas.
The performance of new and existing jack-ups, vessels and semi-submersibles is further optimized by our operational support and engineering consultancy. In this way, GustoMSC enables and supports safe and efficient operations at sea, contributing to a sustainable future.
ESG, a natural course for offshore pioneers
Projects at sea in offshore oil & gas and offshore wind are our most important markets. GustoMSC has been addressing the essential changes in the offshore energy market since years. Technological challenges and pushing boundaries are part of GustoMSC's DNA. We believe we can help our clients move forward as the global energy transition accelerates. Energy efficiency and sustainability are an essential consideration in all GustoMSC design and equipment solution processes. This is a natural course for us as offshore pioneers.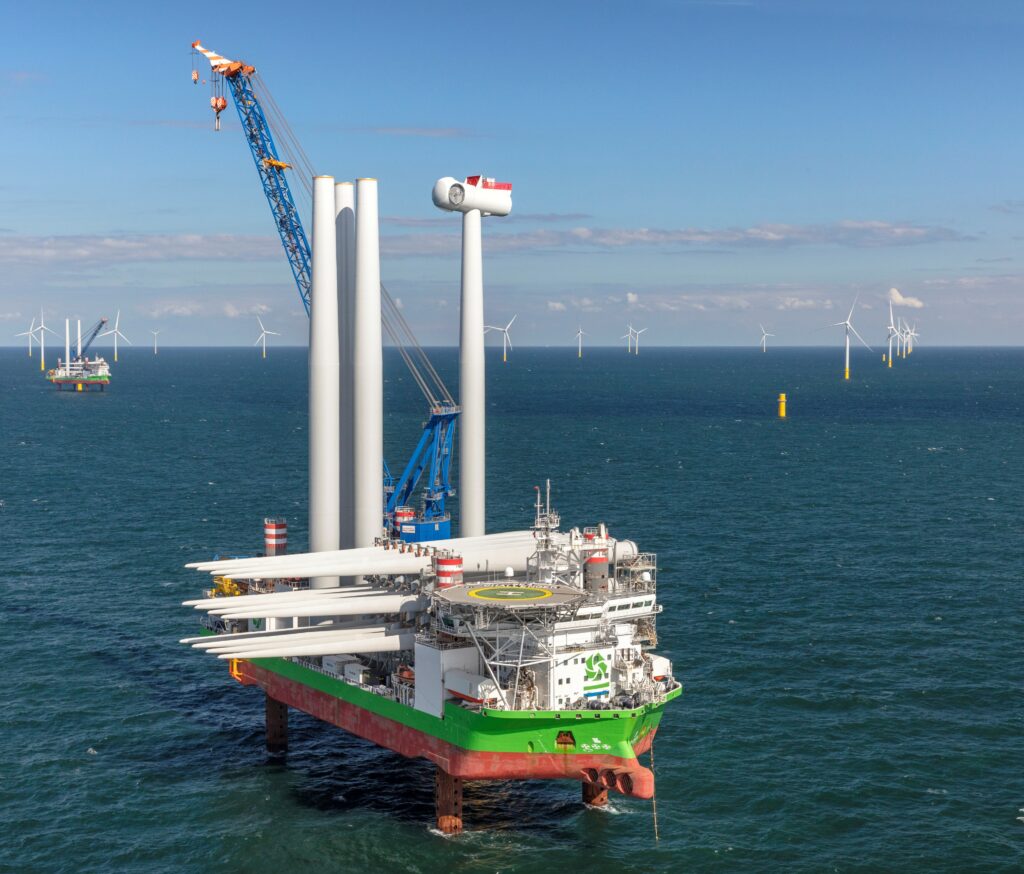 Advanced solutions
GustoMSC has designed the vast majority of the offshore wind jack-ups and vessels operating to date. Since 2002, these GustoMSC jack-ups with integrated jacking systems and cranes have installed over 4,000 turbines and foundations. This large installed base provides the necessary operational intelligence to further optimize our solutions for the wind turbine installation market.
The capabilities and equipment of our new designs are upgraded to be able to install next generation turbines. The expected height above sea level of the next generation turbines is considerable and exceeds the capabilities of most of the present fleet of installation platforms. To meet future demands, our designs are outfitted with smart technologies like large fixed or telescopic boom technology, and features such as battery hybrid solutions and sophisticated electrical and control systems, reducing CO2 emissions by 20% compared to similar units. As a future option, the vessels can be prepared to run on hydrogen-powered fuel cells to reduce their environmental footprints even further.
Recently we developed the GustoMSC NG-20000X self-propelled wind installation jack-up design with integrated jacking system, known as the Cadeler X-Class. With expanded carrying capacity installation speed will be accelerated, thereby improving economics while reducing the total carbon footprint of the installation process. With advanced solutions like the X-Class, GustoMSC supports its clients to be able to meet the future demand of the wind installation industry.
Future ambitions
Besides the ever-larger offshore wind turbines, the expansion to new areas such as Japan, Taiwan, and the USA is challenging the current installation concepts. GustoMSC is widely involved in these developments through the design of ever-increasing Wind Turbine Installation (WTI) vessel designs, larger jacking systems and cranes. In parallel, GustoMSC has been developing solutions for feeder options including the latest development of the Steady Top Feeder Vessel.
This specially designed transport vessel will be able to load WTG components in port and transport them directly to the field. The solution is an attractive alternative or complement to the self-transiting installation jack-up particularly when local or project-specific conditions make the use of a self-transiting WTIV less ideal.
While jack-ups serve both the foundation and turbine installation market, crane vessels are primarily used for the installation of heavy foundations and transformer stations. The GustoMSC designed heavy lift crane vessel Ensis is an effective answer for ever-increasing foundation weights.
As the industry moves forward in maximizing efficiency in foundation installation and methodology in installing the next and future generations of wind turbines, both our jack-up and vessel designs are continually further developed to be ready for the industry to realize these future ambitions.
Read our stories: InSide is a digital platform where you can find our stories about pioneering ideas and technological innovations, about people and markets. All stories around the theme of working safely and efficiently at sea. Offshore challenges that will continue to keep us busy for a long time to come.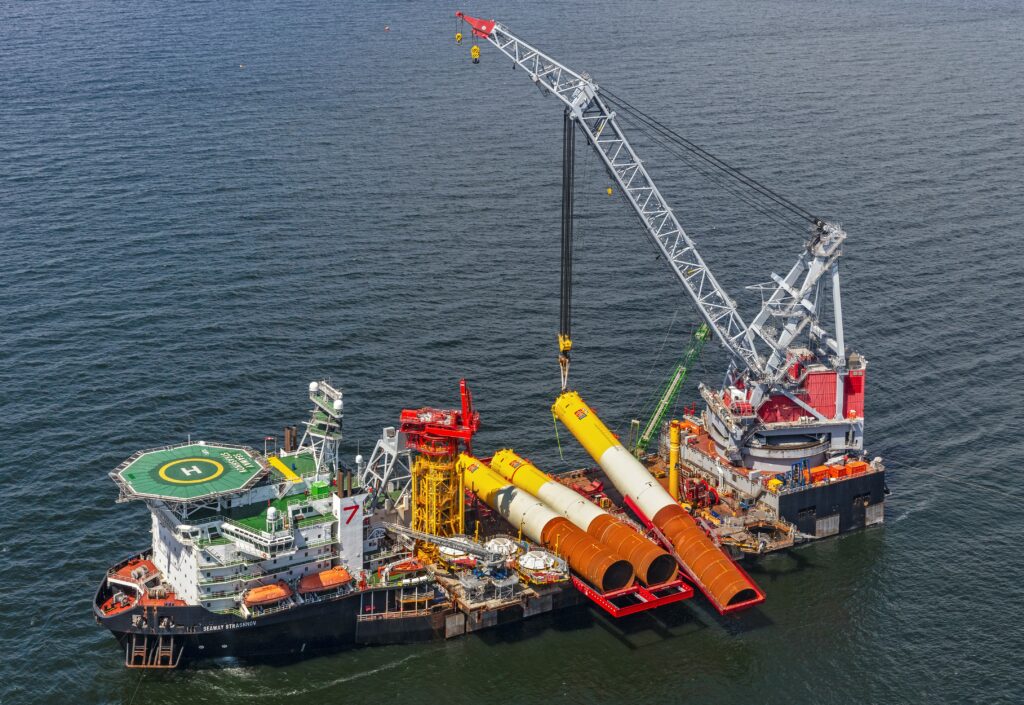 Go to GustoMSC InSide platform, subscribe to the newsletter and stay informed!
Contact
Marc Doorduin – Commercial Director
+31 (0)10 2883000
Karel Doormanweg 35
3115 JD Schiedam
Netherlands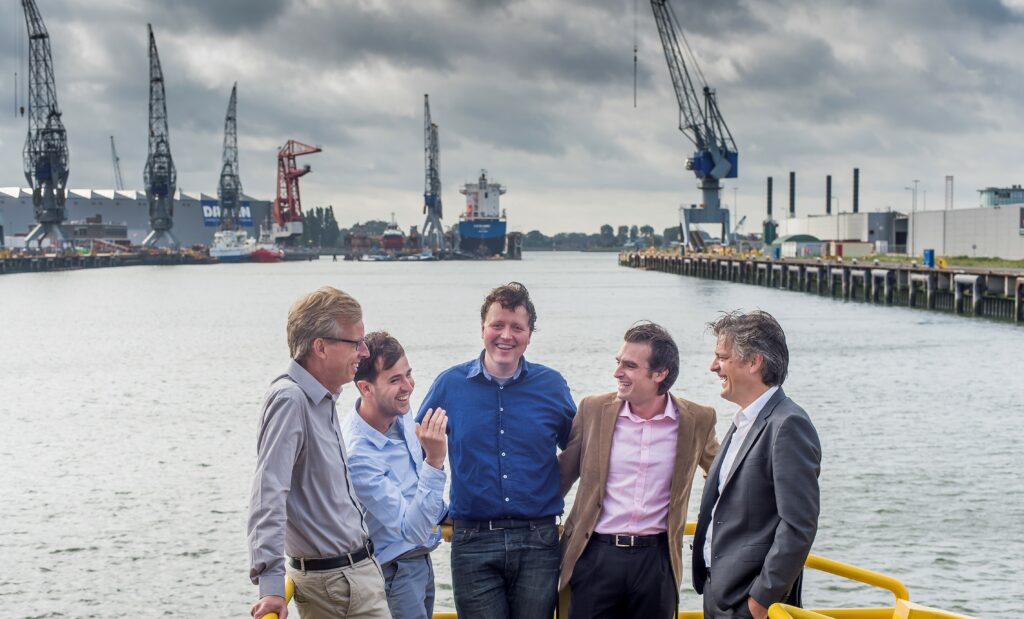 Note: The opinions, beliefs, and viewpoints expressed in this article do not necessarily reflect the opinions of Offshore-Energy.biz