TidalKite breezes through preliminary trials ahead of deployment offshore Netherlands
Dutch company SeaQurrent has conducted first tests on its TidalKite tidal energy device as it prepares for upcoming deployment offshore the Netherlands.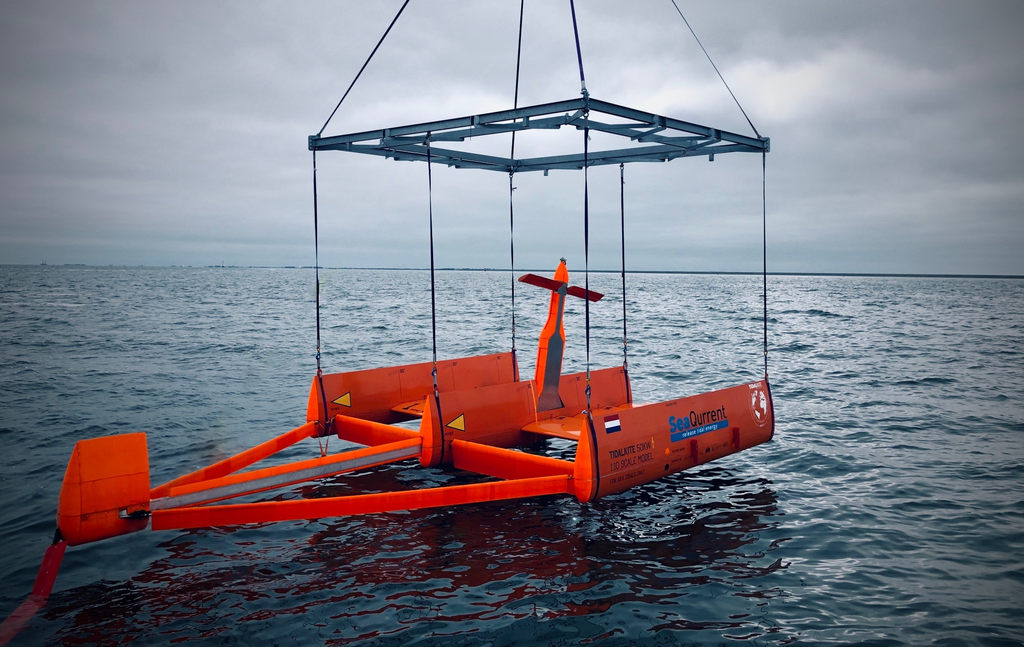 According to SeaQurrent, the focus of the first tests was to calibrate the TidalKite, check all its functions, and fine tune control systems, handling procedures and equipment
Demonstration of the TidalKite will continue throughout 2023, at SeaQurrent's grid connected test site, near Ameland in the Dutch Wadden Sea, after final preparational tuning, the company added.
SeaQurrent is developing a full-scale multi-wing underwater kite that exploits the tides to produce electricity. Measuring 9 by 12 meters, TidalKite is said to be able to generate enough electricity to supply an equivalent of 700 Dutch households annually.
Maarten Berkhout, SeaQurrent's co-founder and project director, said: "With TidalKite we aim to deliver an important and significant solution to an affordable, reliable and sustainable energy mix. Demonstrating the TidalKite system on a larger scale brings us closer to the development of pilot projects and deployment of systems internationally."
The demonstration of the company's fourth model follows a series of earlier trials, including the one conducted in 2019, when SeaQurrent tested TidalKite offshore at 1:10 scale, with the rating of 50kW.
Based on the obtained results during that trial and tank test campaigns, SeaQurrent started building the full-scale demonstrator for Ameland.
To remind, SeaQurrent recently secured close to €5 million from major organizations to further advance its tidal energy technology and projects.
Subscribe and follow
Offshore Energy – Marine Energy LinkedIn