Tilbury Port, RWE and Mitsui join hands on hydrogen project
German energy company RWE, Japanese trading company Mitsui & Co. and Port of Tilbury have joined forces to develop hydrogen projects at the port.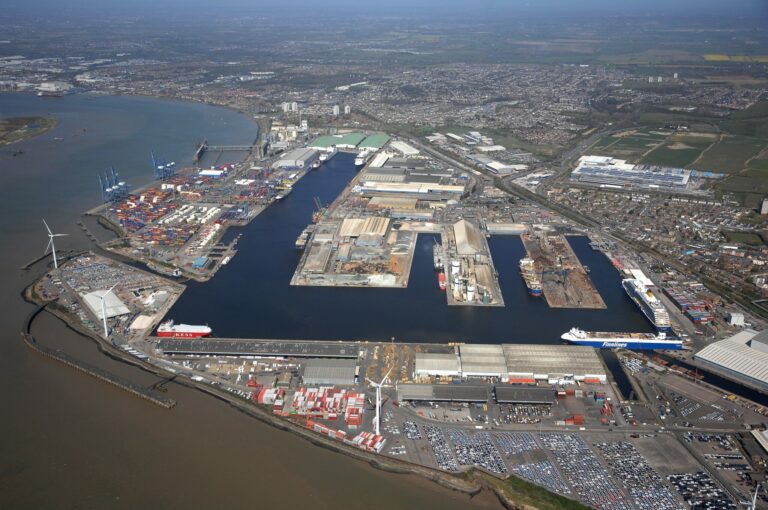 As disclosed the project is a part of the recently signed Memorandum of Understanding (MoU) for two green hydrogen projects.
Through the MoU, the organisations plan to complete two parallel work streams:
A small scale 'proof of concept' demonstrator project to produce green hydrogen for decarbonising items of port equipment by switching from fossil fuels to hydrogen.
An initial study into a 10 megawatt green hydrogen plant. The facility will be developed on Port of Tilbury land previously housing a coal-fired power station, transforming an area historically associated with fossil fuel power generation to green hydrogen production. The project will also look at options to scale up development over a ten-year period upwards of 100 megawatts. The hydrogen would be used for port infrastructure and operations in addition to providing green hydrogen to the surrounding industry.
"This project is another great example of Freeports driving the UK's shift to a dynamic, low-carbon economy by developing the industries of the future," Dehenna Davison, Minister for Levelling Up, Housing and Communities, commented.
"This is an important opportunity to support the Port of Tilbury's commitment to achieving Net Zero for our customers. Our business has set out our ambition to be carbon neutral by 2032 and Net Zero by 2042 by investing in the infrastructure in the ports. As part of Thames Freeport, our MoU with RWE and Mitsui to develop a new hydrogen plant at the Port of Tilbury will help accelerate the UK's path to a decarbonised economy and support our vision for low carbon logistics," Peter Ward, Commercial Director at the Port of Tilbury and Thames Freeport lead, stated.
"Hydrogen is a key component of the energy transition and we want to play a leading role in this, aiming to develop 2GW of capacity by 2030. This collaboration with Mitsui and the Port of Tilbury is for an innovative project combing production and industrial customer use with potential fuel switching of port equipment," Steve Boughton, RWE Director Hydrogen Development, added.
"Mitsui has set a target of achieving net zero-emissions status by 2050 and aims to halve its greenhouse gas (GHG) impact by 2030, compared with the level for the fiscal year ended March 2020. Hydrogen is one of the areas identified for Mitsui's key strategic initiatives as stated in the Medium-term Management Plan 2026. Through this project, Mitsui is looking forward to playing an important role in the realisation of the UK's hydrogen strategy in collaboration with the Port of Tilbury and RWE," Shinya Umehara, General Manager Hydrogen Solutions Business Division, Mitsui & Co. commented.
Mitsui has recently announced it will invest in e-methanol business in Northern Europe. Specifically, Mitsui plans to acquire a minority stake in European Energy's solar park and e-methanol production facility Kasso in the municipality of Aabenraa, Denmark.