TMC hired to supply compressors for Woodside's Sangomar FPSO
TMC Compressors, a Norwegian supplier of compressed air systems for marine and offshore use, has been contracted to supply the marine compressed air system for Woodside's Sangomar FPSO, which will operate offshore Senegal.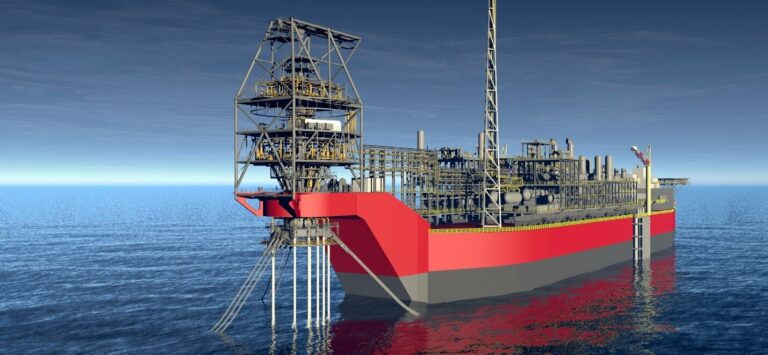 The vessel is currently undergoing conversion from a very large crude carrier (VLCC) to a floating, production, storage and offloading vessel (FPSO) at COSCO's shipyard and will receive a large marine compressed air system delivered by TMC.
Hans Petter Tanum, TMC's director of sales and business development, commented: "The Sangomar field is expected to be Senegal's first offshore oil development. I believe any supplier would be proud to be involved with such an important project for a developing nation".
The company states this will consist of large-capacity service and instrument air compressors with associated air dryers and filters, which will be manufactured in Europe and delivered to COSCO's shipyard in Dalian, China. However, the firm did not disclose the value of the contract.
"When vessels operate far from shore, operators want the most reliable equipment. Our marine compressed air system is designed specifically for offshore and marine use and to allow the crew to conduct equipment maintenance themselves. This is a key reason for why our system is favoured by the majority of the leading international FPSO operators", added Tanum.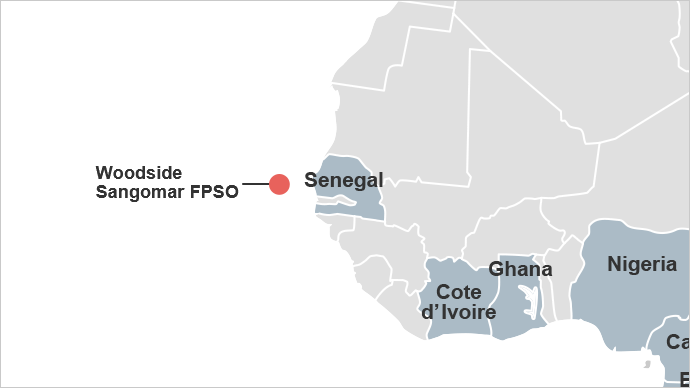 The FPSO will be deployed at the Sangomar field located approximately 100 km south of Dakar offshore Senegal. The field development concept was planned as a stand-alone FPSO facility with supporting subsea infrastructure and 23 subsea wells.
Woodside is the operator of the Rufisque Offshore, Sangomar Offshore, and Sangomar Deep Offshore (RSSD) joint venture where the project is located, while Senegal's Petrosen is its partner. Woodside and its partners sanctioned the project in January 2020 and issued full notices to proceed with the drilling and subsea construction and installation contracts, after obtaining a contract for the FPSO vessel.
MODEC is responsible for supplying the FPSO and later on for its operations and maintenance. SOFEC cut the first steel for the FPSO's turret mooring system on 26 December 2020. It is expected to support the production of the first oil in 2023 while being moored in approximately 780 metres of water depth.
Cosco Shipping Heavy also already started working on the conversion of the VLCC, which arrived at the shipyard in China in mid-February. Based on Woodside's estimate, this conversion process could take around two years. The company started the drilling campaign for the Sangomar field development Phase 1 in mid-July 2021. This was done using the Diamond Offshore-owned drillship, Ocean BlackRhino, which arrived in Senegalese waters on 8 July 2021.
The other drillship, Ocean BlackHawk, is expected to arrive in mid-2022. As previously reported, drilling operations on the first development well on the Sangomar project were completed earlier this month.
The FPSO, named Léopold Sédar Senghor, will have a production capacity of approximately 100,000 barrels per day, while the Sangomar field development Phase 1 is targeting approximately 230 million barrels of crude oil.
The FPSO will not only be capable of processing 100,000 barrels of crude oil per day, but also 130 million standard cubic feet of gas per day along with 145,000 barrels of water injection per day with a minimum storage capacity of 1,300,000 barrels of crude oil.