Total: All Culzean topside modules installed. HUC work to start in August
Total-operated Culzean development in the UK North Sea has reached an important breakthrough this week. Namely, all topsides modules were installed by the Heerema Marine Contractors' heavy lift vessel, SSCV Thialf.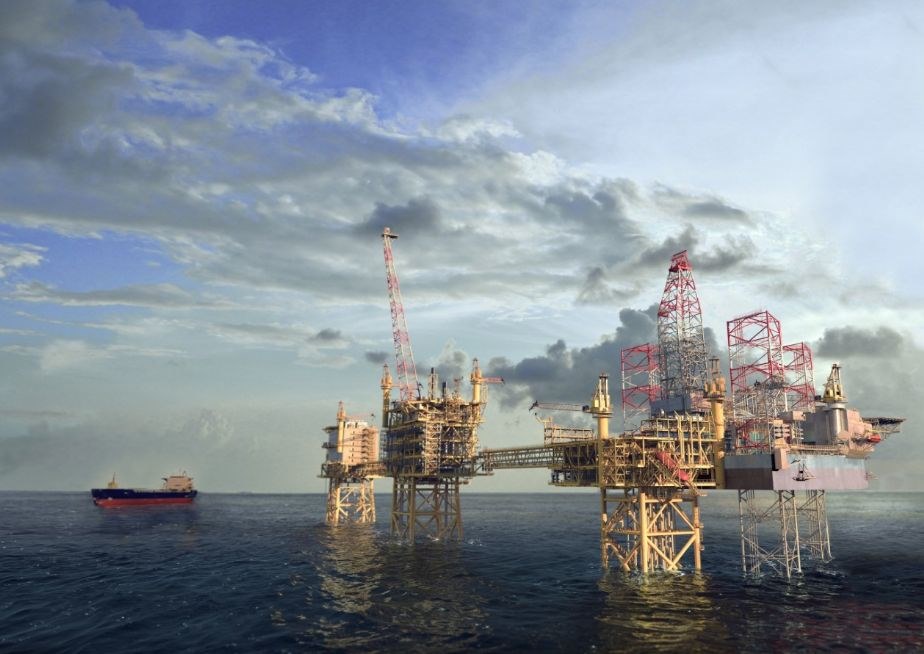 "Close to 30,000mT of topsides facilities were installed by Heerema Marine Contractors ahead of schedule," said Culzean Project Director, Claus Vissing-Jørgensen. "This is a fantastic achievement and it marks a very important milestone for Total E&P UK towards first gas from Culzean."
Work on the topsides facilities began in 2015 and took around 33 months to complete, including design and fabrication.
The facilities were built by Sembcorp Marine Offshore Platforms in Singapore and UK yards on behalf of Total E&P UK, the field operator and joint venture owners BP and JX Nippon, and comprises a Well-head Platform (WHP), Central Processing Facility (CPF), Utilities and Living Quarters (ULQ), flare stack, gas compression module, power generation module and bridge links.
Total took operatorship of the Culzean field through the acquisition of the Danish oil company Maersk Oil earlier this year.
Having installed the topside modules, Total is now getting ready for the hook-up and commisioning work.
Vissing-Jørgensen said: "We still have a couple of days of ancillary completion works prior to the arrival of the Flotel Victory later this month which will mark the commencement of the offshore hook-up (HUC) activities."

According to Total, approximately 650 people will be working in the field during HUC activities and as the project moves into the final phase towards first gas.
Vissing-Jørgensen said: "That is a lot of people; and continuation of the excellent project safety performance to date is at the top of our agenda while we strive towards the ultimate milestone for the project,"
First gas from the Culzean Field is expected in summer 2019 and the field is projected to deliver up to 5% of the total UK gas consumption when production is at plateau in 2020.
UK North Sea sale
Worth noting, while invested in Culzean, working to bring it online next year, Total has been reported of contemplating a sale of several UK North Sea assets hoping to get $1.5 billion.
This is according to Reuters, which on Monday cited unnamed banking and industry sources, who said Total was eyeing a sale of a 20 percent interest in the Laggan-Tomrore field, as well as some assets it got hold of through the recent acquisition of Maersk Oil.
The Laggan Tormore gas project is located to the west of the Shetland Islands some 600 meters underwater in the North Sea.
Total holds a 60 percent stake there, with the other partners being Ineos and SSE with a 20 percent each. The field has a production capacity of 90,000 barrels of oil equivalent per day.
According to the news agency, other fields Total is looking to sell its ownership in are Golden Eagle, Dumbarton, Bruce, and Keith.
Offshore Energy Today Staff