Total awards more work on Tyra redevelopment project
Stavanger-based Petroleum Technology Company (PTC) has been awarded a contract for wellhead well integrity equipment with Total for its Tyra redevelopment project in the Danish North Sea.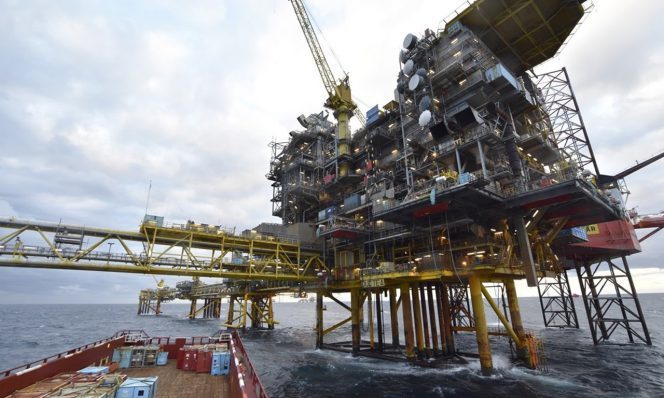 ---
PTC said that the deal would entail special sensors and surface annulus safety valves, specifically developed for enhancing the well-barrier and integrity situation at the wellhead outlets.
According to the company, the project will be managed from the its headquarters in Stavanger, Norway.
Rolf Haaland, CEO of PTC, said: "Our unique wellhead surface safety systems allow operators to reduce the risk, of an uncontrolled release of hydrocarbons to the environment, to as low as reasonably practicable.
"We are extremely pleased that Total has chosen to implement our field-proven annulus management systems on their Tyra platforms."
A PTC spokesperson told Offshore Energy Today that the initial contract was signed back in November 2018 and that the delivery of the equipment would take place in the fourth quarter of 2019 with offshore commissioning in 2020.
Although the value of the deal was left undisclosed due to agreed confidentiality between Total and PTC, the spokesperson told us that it was "the single largest order in the history of PTC."
Tyra redevelopment
Tyra, in production for over three decades, processes 90 percent of Denmark's gas production. Redevelopment not only secures production at the field for the next 25 years, but the infrastructure will enable operators to pursue new gas projects in the northern part of the Danish North Sea.
The full redevelopment of the Tyra gas field was approved by the Danish Underground Consortium (DUC) back in December 2017 while the project was still operated by Maersk Oil. Total took over the project last year following the acquisition of Maersk Oil.
The redevelopment of Tyra will cost around $3.36 billion. It will ensure continued production from Denmark's largest gas field and will protect and rejuvenate important Danish North Sea infrastructure.
The redeveloped Tyra is expected to deliver approximately 60.000 barrels of oil equivalent per day at peak, and it is estimated that the redevelopment can enable the production of more than 200 million barrels of oil equivalent. Approximately 2/3 of the production is expected to be gas and the rest oil.
At peak production, it is expected to produce the equivalent of supplying 1.5 million Danish homes with gas. The investment in this project is the largest of its kind within the Danish North Sea.
It is worth reminding that Oceaneering in February won a two-year integrity management contract with Total to support its Tyra redevelopment project. It is one of many contract that Total has awarded for the North Sea redevelopment project.
Related news
List of related news articles