Total farms into Apache's Suriname offshore block
As Guyana has just become an oil-producing country with ExxonMobil reaching first oil at the Liza field over the last weekend, oil major Total is hoping to replicate the achievement in nearby Suriname.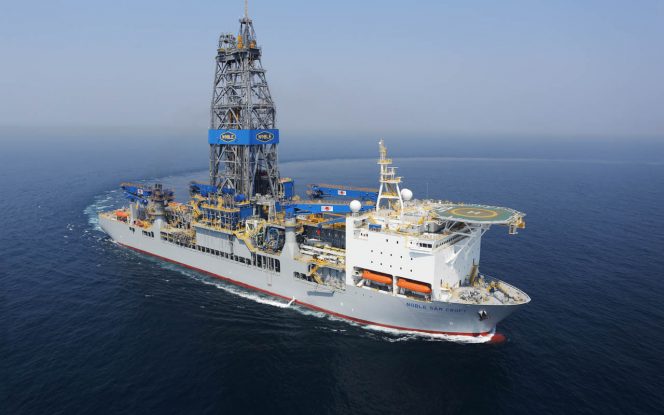 The French company has signed a deal with Apache Corporation to acquire a 50% working interest and operatorship in "the highly prospective Block 58 offshore Suriname, further expanding Total's footprint in the prolific Guyana-Suriname basin."
According to Total, Block 58 is located on trend with the prolific discoveries in the adjacent Stabroek block in Guyana, operated by ExxonMobil.
The block comprises approximately 1.4 million acres in water depths ranging from less than 100 meters to more than 2,100 meters. Apache will operate the first three exploration wells in the block, including the Maka Central-1 well, and subsequently transfer operatorship to Total.
The Maka-1 exploration well is currently being drilled on the block using the Noble Sam Croft drillship in a water depth of about 1,000 meters and preliminary results confirm the prospectivity of the license. Two additional exploration wells are planned to be drilled by Apache after the completion of Maka-1 before transferring the operatorship to Total.
"Total is pleased with this significant entry in Suriname where Total will become Operator and bring its deepwater expertise. The new license expands our positions in the Guyana-Suriname Basin, a highly favorable petroleum province," said Arnaud Breuillac, President, Exploration & Production at Total.
At closing, Total will pay a bonus of $100 million, plus its share of past costs. In the event developments are launched, Total will provide a reimbursable carry for a share of Apache's capital expenditure for the development phase and make some additional payments linked to the development and production. Cost of carry and payments would then represent an acquisition cost of around $2 per barrel, Total said.
John J. Christmann, CEO and President of Apache: "Suriname Block 58 presents a unique, large-scale oil resource opportunity, and we are very pleased to welcome Total to our existing partnership with Staatsolie, the national oil company of Suriname. Total's extensive offshore operational experience and global footprint make it an ideal partner for a block of this size and potential. Upon meeting certain drilling commitments, the partnership has the rights to explore the entire block through mid-2026 without acreage relinquishments. This provides for a thorough evaluation of the multiple play types we have identified in this emerging oil-prone basin."