Total takes Jacktel's Haven rig for Tyra job
Offshore accommodation provider Jacktel has won a contract from Total E&P for the use of the accommodation jack-up Haven at the Tyra field offshore Denmark.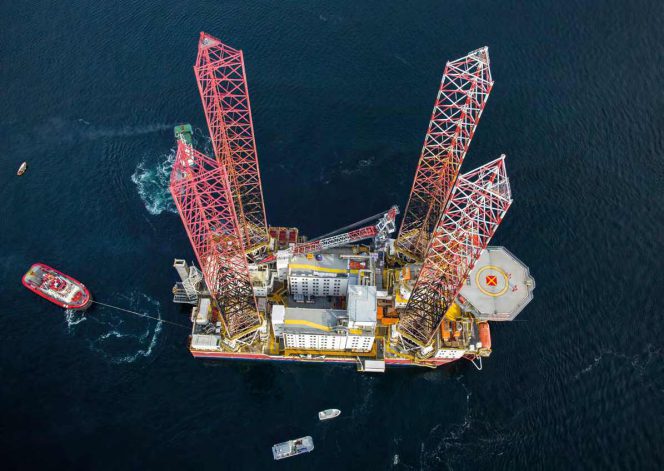 Jacktel said on Friday that the contract with Total has a duration of 20 months and starts in the third quarter of 2021.
The estimated contract value is around $35 million for the firm period.
Furthermore, Total has the option to extend the contract beyond the fixed period.
The Haven rig is currently located at Semco Hanøytangen yard. Prior to being mobilized to Denmark, the unit will reinstate the old foundations.
As a result of this modification, Haven will become more generic and be able to cater to the most dominant soil conditions at fields in the North Sea, Jacktel explained.
Jacktel is a wholly-owned subsidiary of Macro Offshore, an accommodation provider, and the sole owner of Haven.
Haven is a 4-legged self-elevating accommodation unit built for the North Sea offshore harsh environment. It can accommodate up to 400 personnel.
Haven previously worked for Equinor on the Johan Sverdrup field off Norway following upgrades performed and completed by Lamprell in April 2018.
The rig started Johan Sverdrup operations, providing accommodation services, in June 2018.
In September 2019, Jacktel agreed with Equinor for Haven to be laid up at the Johan Sverdrup field following the expiry of the firm contract on 7 December 2019.
Under the agreement, Equinor had an option to use up to 300 beds during the lay-up period, and Jacktel has the option to terminate the contract at any time in the period between 7 December 2019 and 15 April 2020 in order to take on another contract.