TotalEnergies hires Aker Solutions for 'largest oil project ever undertaken' in Congo
Norwegian offshore engineering contractor Aker Solutions has secured a deal with TotalEnergies to provide its deepwater standard subsea production systems (SPS) for three additional infill wells tied back to an oil field offshore Congo.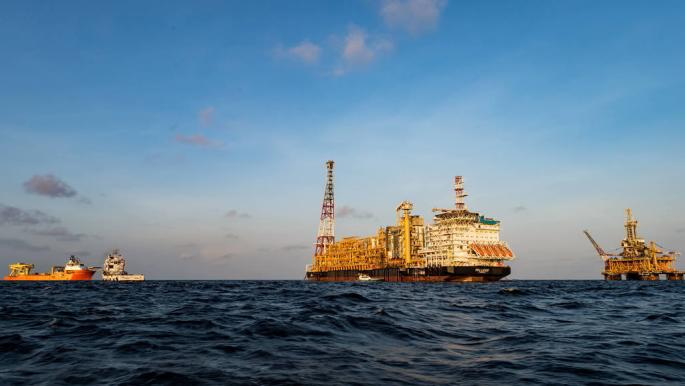 Aker Solutions reported on Thursday, 4 May 2023, that it had been awarded "a sizeable contract" by TotalEnergies to deliver its standard and configurable deepwater subsea production systems, including subsea x-mas' trees (XMT), control systems, wellheads and related tie-ins and distribution systems for three infill wells tied back to the Moho Nord field in Congo. The Norwegian player defines a sizeable contract as being between NOK 0.5 billion (nearly $47 million) and NOK 1.5 billion (over $140 million).
Maria Peralta, Executive Vice President and head of Aker Solutions' Subsea business, commented: "We are pleased to continue our long-standing relationship with TotalEnergies. For Moho Infills, we will deliver TEP Congo with the deepwater version of our standard and configurable SPS technology, leveraging our unique success with standardisation and industrialisation.
"This standardised deepwater technology combines several advantages for the operators, including shorter lead times, more flexibility and increased competitiveness – the essence of standardisation, and a reduced carbon footprint, thanks to its design."
According to the company, the operations will start directly, with final deliveries scheduled for the first quarter of 2025. Aker Solutions has been present at the Moho field, which represents more than half of Congo's oil production, since 2013.
The firm explains that it continues a long-standing presence in West Africa with this award while delivering its standardised deepwater technology and enhancing Moho's potential. This also deepens the existing technological and commercial ties between Aker Solutions and TotalEnergies.
Situated 75 kilometres off the Congolese coast at depths of 750 to 1,200 metres, the Moho Nord field is a deep offshore oil project, which came on stream in March 2017. Aker Solutions highlights that this is "the largest oil project ever undertaken in the Republic of the Congo."
To produce oil from the Albian reservoir situated at water depths of 3,000 meters, TotalEnergies built a tension-leg platform (TLP) while the oil situated closer to the seabed, in the Miocene reservoir, is produced directly by the Likouf FPU, which can process the two different types of oil from the Miocene and Albian reservoirs, separating the crude from the water and gas before exporting it by pipeline to the onshore Djéno terminal.
TotalEnergies is the operator of the field with a 53.5 per cent stake while partners, Chevron and Société Nationale des Pétroles du Congo, hold the remaining 31.5 and 15 per cent, respectively. Aker Solutions confirms that this contract will be booked as order intake in the second quarter of 2023 in the subsea segment.
Aker Solutions has won several new deals over the past few months. The most recent one was awarded by Equinor for a tie-back of two gas fields in the Norwegian Sea to the Åsgard B platform.