TotalEnergies hires Esvagt vessels for Danish North Sea ops
French energy major TotalEnergies is joining forces with Danish offshore vessel provider Esvagt to create the logistics of the future in the Danish sector of the North Sea.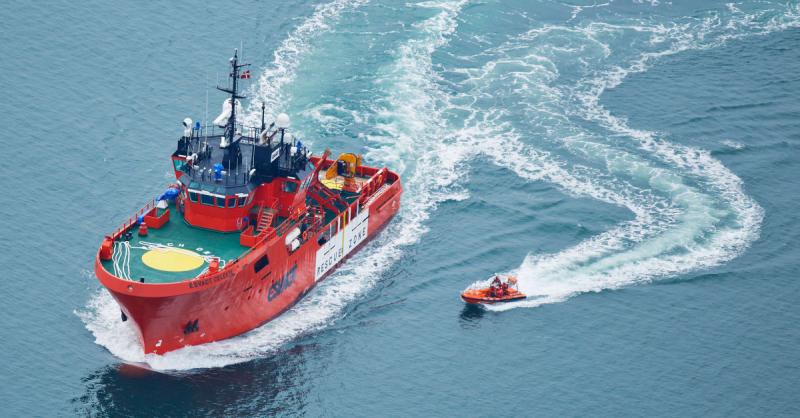 Esvagt and TotalEnergies have closed several contracts as part of the marine spread for the Danish part of the North Sea, the vessel provider said on Thursday.
The agreements involve the overall safety emergency response plus transport and transfer of goods and personnel and is based on a re-thinking of the operational structure. This is the reason why the fleet will be made up of several multi-functional vessels. The agreements also focus on reducing overall energy usage and lowering emissions.
The underlying contracts include Esvagt Dana, a combined "walk to work" (W2W) and Emergency Response and Rescue Vessel (ERRV); two rebuild PX121 multi-functional vessels that will combine transport and ERRV; plus two Esvagt "group 2" ERRV vessels. All have been committed to long-term contracts.
Søren Karas, Chief Strategy and Commercial Officer in Esvagt, said: "Esvagt's ambition is to be a market leader in offshore wind and help our oil and gas customers with their transformation".
Kristian Ole Jakobsen, Deputy Chief Executive Officer in Esvagt, added that these contracts will create jobs for more than 160 sailors.
Additionally, TotalEnergies has extended the current contracts for three Esvagt "group 3" ERRV vessels for different time scopes to, among other things, contribute to the TotalEnergies-operated Tyra project in the Danish North Sea. The project is currently being redeveloped to include new facilities.
Following the information in early July that TotalEnergies' first new Tyra platform was ready to sail away from Singapore, the Sembcorp Marine-built Tyra topsides sailed away from the Admiralty Yard on 25 July 2021. The voyage onboard BigRoll's transport vessel will last around one month.
Once redeveloped and at peak production, the completion of the Tyra project will enable the supply of around 60,000 barrels of oil equivalent per day, i.e. total production of 200 million barrels over the next 25 years.
In other Esvagt-related news,  the company in mid-June also secured several new deals for its vessels in the oil and gas market.