Trafigura, Braskem offset carbon emissions from naphtha cargo
Commodity trading company Trafigura and Braskem, the largest petrochemical company in the Americas, have teamed up on what has been described as the first cargo of carbon offset naphtha. 
The cargo was shipped last week from Corpus Christi, Texas and will be delivered by Trafigura to Braskem's facility via the Port of Aratu in Bahia, Brazil.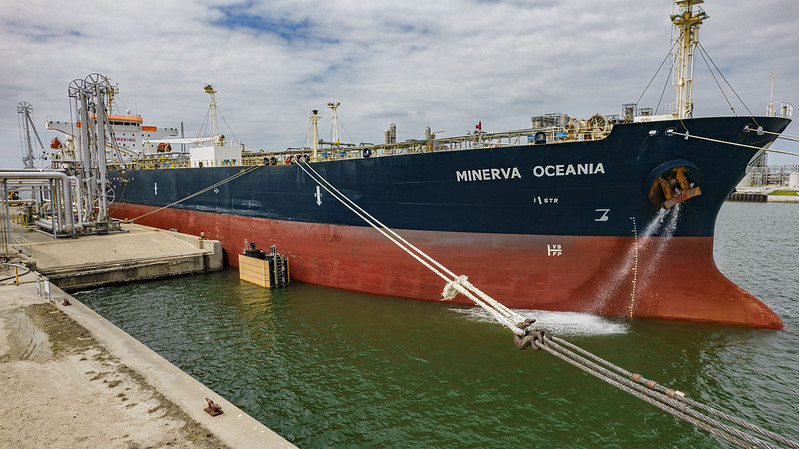 The carbon dioxide equivalent emissions associated with the extraction and pipeline transportation of crude oil, its processing to produce naphtha and waterborne transportation of the 325,000-barrel carbon offset cargo will be calculated on data collected by Trafigura, the commodity trader said.
As disclosed, emissions will be offset through a combination of efficiency measures which reduce emissions, and surrender of high-quality carbon offsets.
"Trafigura has worked with the vessel owner to minimise actual emissions associated with transporting the cargo including by chartering the most energy efficient vessel available at the time of fixing and by agreeing with the ship owner that a speed reduction is made," the company added.
Furthermore, high-quality carbon offsets have been sourced from nature-based projects located in Indonesia that are independently verified by the Verified Carbon Standard, according to Trafigura.
"Naphtha is a vital component for the plastics industry and this carbon offset cargo, the first of its kind, demonstrates the potential to reduce upstream supply chain emissions for non-combustible plastics. We believe this could be an important additional step in the industry's efforts to minimise emissions," said Dmitri Croitor, Global Head of Naphtha and Condensates, Trafigura.
Trafigura has been very proactive on the decarbonization front and has already engaged in offsetting carbon emissions stemming from its shipping operations.
Furthermore, the company has been a strong supporter of the introduction of a carbon levy in the shipping industry to help boost competitiveness and uptake of alternative fuels.
The company is proposing a levy between $250 and $300 per metric tonne of CO2 equivalent on shipping fuels. The system would be overseen by the IMO, and it would be adjusted as the competitiveness gap narrows.