Trial demonstrates floating solar islands as storm-proof
A three-year trial in the Netherlands has shown that the floating solar panels produced by the Dutch-based company Floating Solar are capable to withstand storms without damage.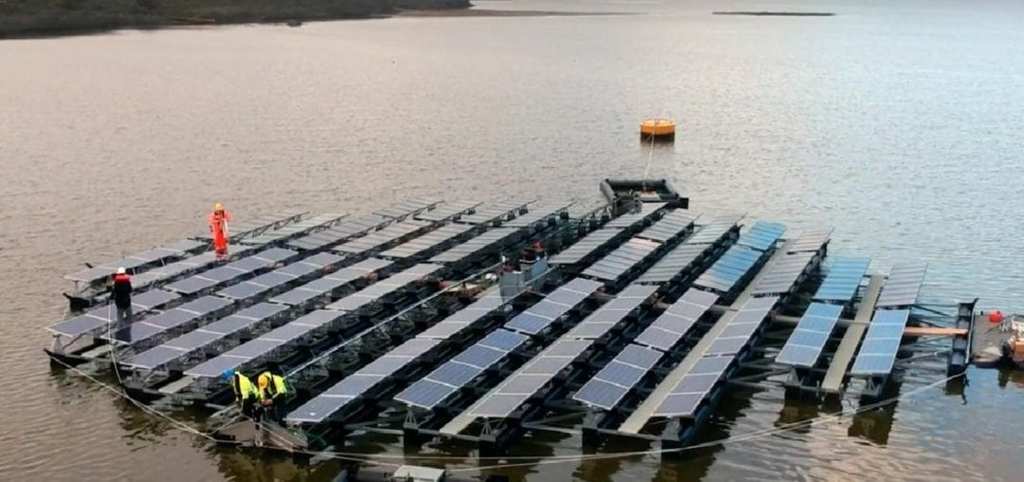 The floating solar islands, made by Floating Solar, proved to be both technically successful as well as robust to weather conditions in a trial conducted on the Slufter, near the Maasvlakte, the company informed.
The Slufter is a 250-hectare depot for contaminated dredged material in the southwest section of the Maasvlakte, used since 1987 to store the dredged material from port basins and the fairway.
Kees-Jan van der Geer, the director of Floating Solar, said: "It appears that our system continues to function well and is able to move with even the most extreme weather conditions. Our rugged, sun-tracking island has fully met our expectations. Through this trial we have collected a wealth of data about the construction, anchoring and yield, and the materials and coatings used."
The trials were performed as part of the Zon op Water project, which involves various partners, including the Dutch government agency responsible for public works and water management Rijkswaterstaat, and the Port of Rotterdam Authority.
In the past three years, various floating solar systems have been tested on the Slufter for their resilience during periods of severe storm. The systems have since been removed, following the completion of the project.
"Floating panels on a robust, storm-resistant system that reinforce nature will make an important contribution to making society more sustainable more quickly", Van der Geer concluded.
During the trial period on the Slufter, four severe storms blazed through the area. An impression of the conditions in the test area can be seen in the video below, showing the storm in January 2018, during which the wind gusts of 144 km/h were recorded.
Floating Solar said the data collected during these trials will be used to streamline new and existing projects the company is involved in.