TTI launches NetBuoy design tool for wave energy developers
Tension Technology International (TTI) has developed the NetBuoy design tool under Wave Energy Scotland's materials and manufacturing programme.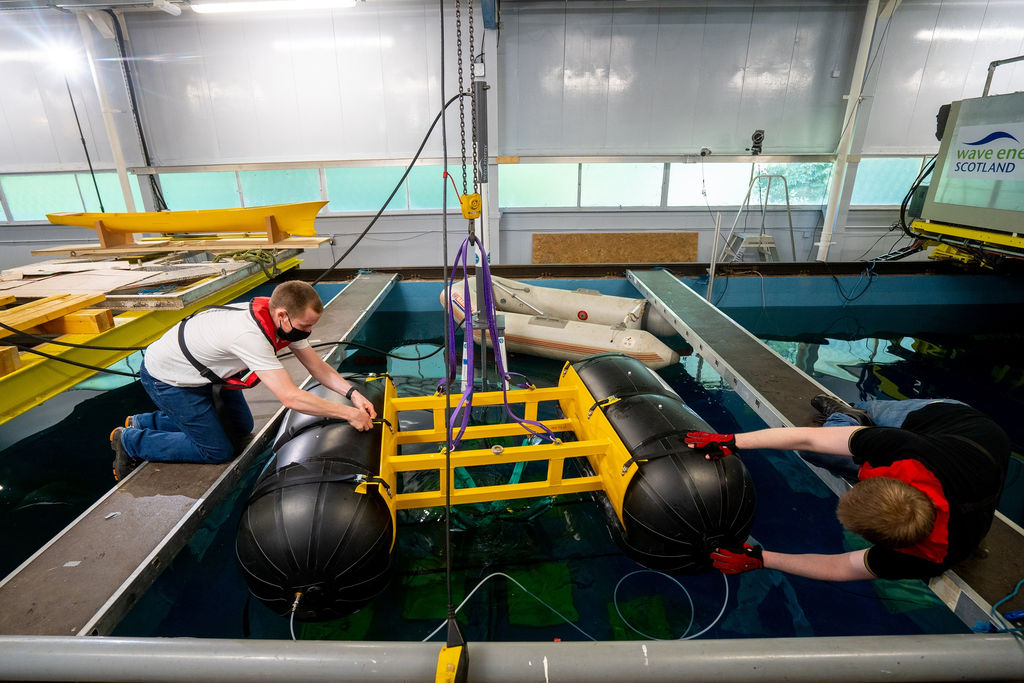 The goal of the Wave Energy Scotland's structural materials and manufacturing processes programme has been to bring down the cost of wave power through the use of new and alternative materials and processes.
The design tool developed through the programme allows wave energy technology developers to explore the applicability of NetBuoy for their device and estimate the size, weight and cost of a NetBuoy structure, which can be used to replace structural buoyancy traditionally manufactured from steel or concrete.
NetBuoy integrates two enabling technologies for cost competitive wave energy – impermeable membranes to manufacture buoyant modules, and fibre rope nets to encapsulate the buoyant modules.
The net applies distributed restraint loads and agglomerates them back to structural 'hard' points. This is essential in enabling the use of membrane buoyant modules as they cannot be restrained otherwise, according to developers.
Ben Yeats, director at TTI Marine Renewables, said: "We are delighted to release the NetBuoy design tool which is another step closer to the long-term vision of wave energy converter integration.
"The cost savings from NetBuoy are very compelling. Other benefits of the inflatable technology include ease of transport and installation. NetBuoy also has excellent load shedding characteristics and survivability, which we demonstrated via quayside drop tests after it was recovered from the Cromarty Firth this summer".
TTI has had a busy summer on the NetBuoy project with the recovery and assessment of a prototype NetBuoy system following a six-month sea trial in the Cromarty Firth, a return to the wave tank to demonstrate the applicability of the Netbuoy technology to other wave energy device architectures, and now the creation and launch of the NetBuoy design tool.
Tim Hurst, managing director at Wave Energy Scotland, added: "The NetBuoy concept could have a significant impact on the cost of wave energy technology and help it to be part of the 2045 net zero energy mix. The development of the NetBuoy design tool allows wave energy device developers to quickly establish the impact of this technology and help them integrate it into their device designs".