TTI recovers NetBuoy after half-year trial in Scottish waters
Tension Technology International (TTI) has retrieved its NetBuoy following six months of sea trials in the Cromarty Firth.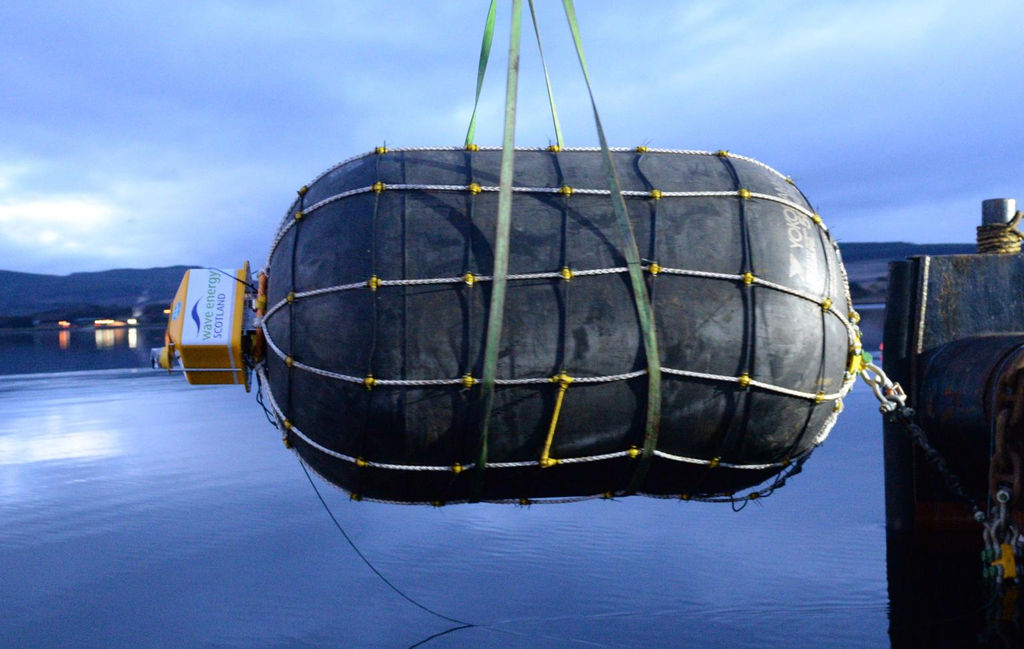 The trials served to assess the effect of NetBuoy's long-term exposure to sea water, environmental loading, biofouling and UV and ozone, TTI said earlier.
The NetBuoy was installed and subsequently recovered by Scottish-based marine support services provider PSG Marine & Logistics, TTI informed.
Sea trials represent only one element of TTI's multifaceted project, according to the company, as it announced the return to the wave tank next month to demonstrate the applicability of NetBuoy to different wave energy converter types.
Ben Yeats, project manager at TTI, said: "These important sea trials would not have been possible without local support, with special mention for the Port of Cromarty Firth who were very accommodating from the outset and helped facilitate site selection suitable for six-month deployment".
NetBuoy integrates two enabling technologies for cost competitive wave energy – impermeable membranes to manufacture buoyant modules, and fibre rope nets to encapsulate the buoyant modules.
The net applies distributed restraint loads and agglomerates them back to structural 'hard' points.
This is essential in enabling the use of membrane buoyant modules as they cannot be restrained otherwise.
TTI said that for NetBuoy its own proprietary net design was used, in combination with off-the-shelf Yokohama fender, supplied by James Fisher and Sons' division Fendercare Marine.
The long-term vision for the proposed solution is integration into wave energy converters, utilising the NetBuoy to provide the prime mover water plane, swept volume and buoyancy requirements, according to Wave Energy Scotland, which supported the project through its Structural Materials and Manufacturing Processes call.