Uniper, ExxonMobil Ink HOA on Regasification Capacity in FSRU Project Wilhelmshaven
Uniper SE entered into a Heads of Agreement (HOA) with ExxonMobil Gas Marketing Europe Limited in respect of a long-term booking of a substantial share of regasification capacity in Uniper's floating storage and regasification unit (FSRU) project Wilhelmshaven.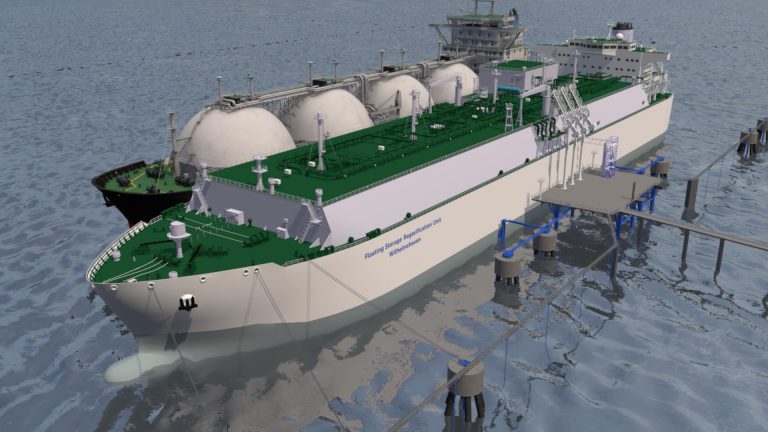 As informed, the parties will continue their discussions in the coming months with the goal to enter into binding agreements soon.
"The Heads of Agreement is an important step towards the realization of the Wilhelmshaven FSRU project. The FSRU will provide LNG companies from the US, but also other countries from around the world with the opportunity to deliver LNG into the German and European market," Keith Martin, Chief Commercial Officer of Uniper, said.
Uniper plans to enable the FSRU at their site in Wilhelmshaven, Germany. The FSRU has a planned send-out capacity of 10 bcm/a and an LNG storage capacity of around 263,000 cubic meters. The facility could be in operation as early as the second half of 2022.
The project benefits from the existing site in Wilhelmshaven where required infrastructure is already in place. Wilhelmshaven is the only German deep-water port and can be reached without any tidal constraints. In addition, the favorable location of Wilhelmshaven with regard to the existing pipeline and gas storage infrastructure supports the realization of the project, as explained by Uniper.
Uniper aims to develop the FSRU as a multi-user facility and is in discussions with additional counterparties that expressed interest in regasification capacity in the project. Uniper, as project facilitator, is working closely with the relevant authorities to receive the permits for the operation of the facility and to gather interest for regasification capacity from additional market participants.
In December 2018, Uniper entered into an agreement with Japanese shipowner Mitsui O.S.K Line (MOL). MOL will own, finance and operate the FSRU.
In addition, Uniper recently concluded an agreement with Dutch Titan LNG on the development of the technical and commercial interface for small scale LNG. The FSRU Wilhelmshaven will allow for the loading of bunker barges. Further, the construction of truck loading bays is planned to allow for the onward transportation of LNG by road.