US Coast Guard Green Lights First Cameron LNG Export
The Cameron Liquefied Natural Gas (LNG) project came a step closer to loading its first LNG cargo for global export as U.S. Coast Guard personnel wrapped up a safety inspection at the site.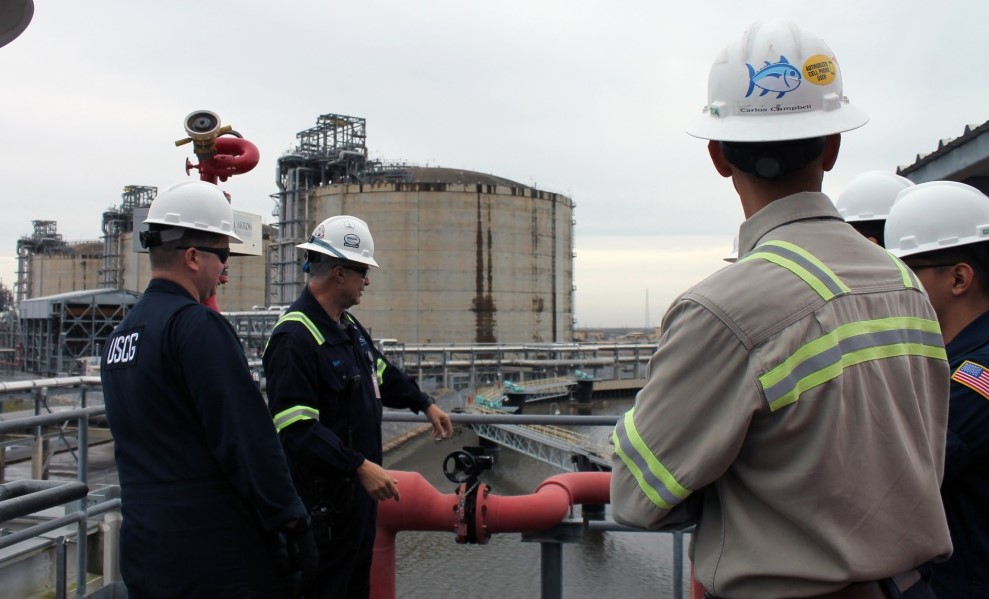 The safety inspection included a review of the terminal's design, construction, equipment, operations, maintenance, personnel training and firefighting systems. Cameron LNG also submitted its Marine Operations Manual and Emergency Manual to the Coast Guard for examination.
The project is nearing its first LNG cargo export after obtaining approval from the U.S. Department of Energy (DOE) to export up to 14.95 Mtpa to Free Trade Agreement (FTA) countries and non-FTA countries. In April 2014, the Federal Energy Regulatory Commission (FERC) issued the final environmental impact statement to construct and operate the liquefaction facility. FERC authorized the project in June 2014.
Cameron LNG's partners are Mitsui & Co., Sempra LNG & Midstream, Mitsubishi Corporation, Total, and NYK Line. In December 2016, Japan's Mitsubishi Corporation (MC) unveiled plans for a 165,000 cbm LNG carrier for the project. The vessel is scheduled for delivery from Mitsubishi Heavy Industries Shipbuilding's yard in 2019.
Following delivery, the LNG carrier will transport the LNG produced at the Cameron project to Japanese Toho Gas and Tohoku Electric through Mitsubishi Corporation's Singapore-based energy business subsidiary, Diamond Gas International.