US researchers developing autonomous robot for subsea oil & gas pipeline inspection
The University of Houston is developing an autonomous robot that will be able to identify potential pipeline leaks and structural failures during subsea inspections at oil & gas projects.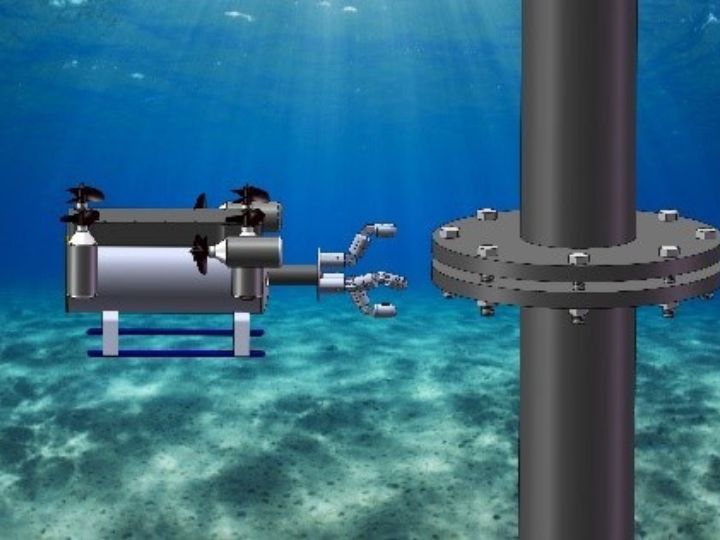 The SmartTouch technology, being developed by researchers at UH, consists of remotely operated vehicles (ROVs) equipped with multiple stress wave-based smart touch sensors, video cameras and scanning sonars that can swim along a subsea pipeline to inspect flange bolts.
A prototype of the ROV has been tested in a lab and in Galveston Bay. According to the university, the experiments demonstrated the feasibility of the proposed approach for inspecting the looseness of subsea bolted connections. Preliminary studies were funded by UH's Subsea Systems Institute.
"By automating the inspection process with this state-of-the art robotic technology, we can dramatically reduce the cost and risk of these important subsea inspections which will lead to safer operations of offshore oil and gas pipelines as less intervention from human divers will be needed," said UH researcher Zheng Chen.
"Ultimately, the project will push the boundaries of what can be accomplished by integrating robotics and structural health monitoring technologies. With proper implementation, the rate of subsea pipeline failure and related accidents will decrease, and subsea operations will be free to expand at faster rate than before."
The U.S. Bureau of Safety and Environmental Enforcement (BSEE) is funding the project with a $960,493 grant. The UH researchers are working in collaboration with Oceaneering International and oil and gas operator Chevron which will evaluate the technology's future commercialization.
The sensing solution will also open the doors for inspection of other kinds of subsea structures, according to the researchers, by forming a design template for future robotic technologies.
"Corrosion is responsible for most small leaks, but the impacts can still be devastating to the environment. Therefore, our technology will be highly accurate in monitoring corrosion and will also help mitigate the chances of pipeline failure from other factors," said Co-Principal Investigator Gangbing Song.