Valaris drillship lands three-year job with Chevron
Offshore drilling contractor Valaris has been awarded a contract with Chevron in the U.S. Gulf of Mexico. This is the rig owner's second contract award in less than ten days.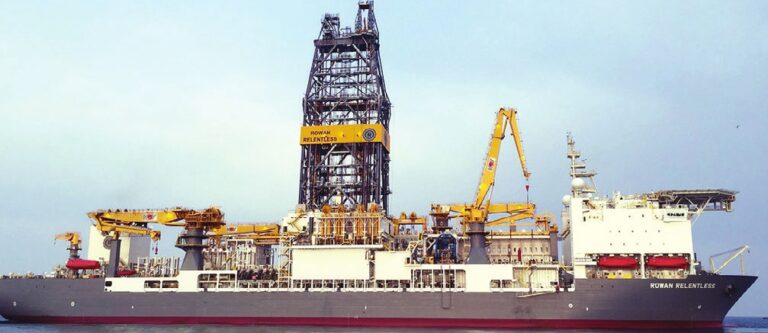 Chevron awarded the three-year contract to the Valaris DS-18 (Relentless) drillship, the drilling contractor said on Tuesday.
Valaris DS-18 is a GustoMSC P10,000 drillship built in 2015.
The rig owner also said that the contract is expected to start in the first quarter of 2022 in direct continuation of the current contract. Namely, the drillship is already under contract with Chevron in the Gulf of Mexico.
As revealed in Valaris' fleet status report in early May, Chevron had extended the contract for the drillship by approximately 320 days from March 2021 to January 2022. Following the completion of this contract, the drillship will now work for three more years with the oil major.
Less than ten days ago, Valaris secured a contract with TotalEnergies for its drillship Valaris DS-12. It is for operations offshore Ivory Coast, set to start in the third quarter of 2021.
When it comes to Chevron, the oil major this week also hired an offshore accommodation rig from Floatel for its operations at the Anchor field development in the Gulf of Mexico with an expected start in the second or third quarter of 2023.
Chevron this week also made a deal with another offshore driller, Transocean, delaying the beginning of a contract for the newbuild drillship Deepwater Titan from H2 2022 to the first quarter of 2023.