Valaris one step closer to emerging from Chapter 11
Offshore drilling contractor Valaris has reached an agreement with lenders related to its restructuring support agreement and backstop commitment agreement, bringing the company one step closer to emerging from the Chapter 11 process.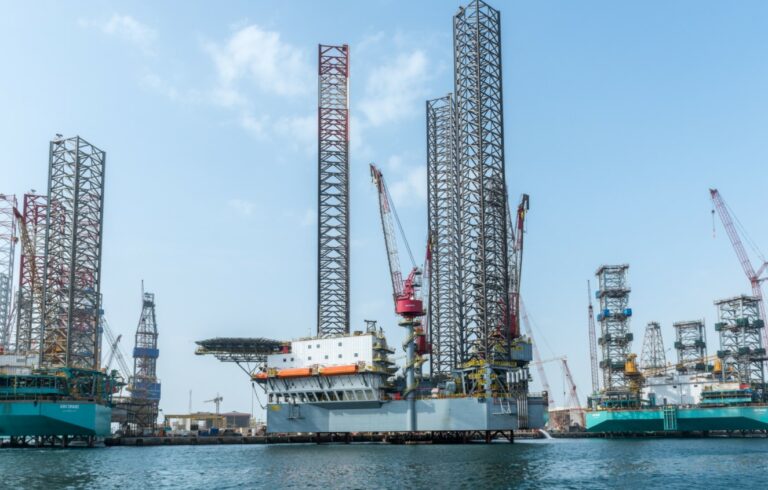 To remind, Valaris filed for bankruptcy protection in an attempt to restructure its debt back in August 2020.
In late September 2020, Valaris executed a new term loan credit agreement, gaining access to additional liquidity as it is working through its Chapter 11 bankruptcy process.
The company is expected to emerge from Chapter 11 with robust financial foundation via equitization of $7 billion of prepetition debt, which represents 99 per cent of debt outstanding, and a $520 million capital injection.
In an update on Monday, Valaris announced that on 5 February 2021, the company, certain holders of the company's outstanding unsecured notes and certain bank lenders under the company's revolving credit facility entered into a second amendment to the Restructuring Support Agreement (RSA) and Backstop Commitment Agreement (BCA) to effectuate certain modifications to include the bank lenders as parties to the RSA and BCA.
The treatment for the company's employees and holders of general unsecured claims remains unchanged.
"We are pleased to have reached these agreements with certain of our noteholders and lenders, as it is an important step in the chapter 11 process. This agreement brings us a step closer to creating a capital structure to endure the current market environment and enhance our position as business conditions improve", said Tom Burke, President and Chief Executive Officer of Valaris.
"We remain focused on emerging expeditiously, with a strengthened balance sheet to continue supporting our valued customers, vendors, and outstanding team of employees".
Under the terms of the second RSA amendment, among other things, the bank lenders will receive their chapter 11 distributions in either a combination of cash, new ordinary shares of the new parent entity of the company and the right to participate in the rights offering contemplated by the RSA or, entirely in cash and new equity of the new Valaris, at their election.
As part of the rights offering, 97.6 per cent of the rights issued pursuant to the rights offering will be offered to all record holders of any claim on account of the Senior Notes, and 2.4 per cent of the subscription rights will be offered to certain record holders of credit facility claims.
Additionally, under the second RSA amendment, each holder that participates in the rights offering and holdback will receive its pro rata share of 30 per cent of the new equity.
New Valaris will also issue 39 per cent of the new equity to holders of the senior notes and 28.3 per cent of the new equity to holders of claims against Valaris with respect to the credit facility claims.
Finally, all letters of credit outstanding under the fourth amended and restated credit agreement, dated as of 7 May 2013, among Valaris and Pride International as borrowers, and the bank lenders party thereto, will be replaced or collateralized with cash.
In addition to supporting the plan and second amended RSA, certain bank lenders also agreed to backstop a portion of the rights offering.
On 5 February 2021, the company entered into an amendment to the Backstop Commitment Agreement, dated 18 August 2020, which was previously amended on 10 September 2020, and 22 January 2021 with certain of the noteholders and bank lenders.
The Backstop Commitment Agreement Amendment provides that the participating bank lenders will receive, among other things, 2.4 per cent of the holdback notes (together with the corresponding holdback shares) and the new secured notes (together with the corresponding participation equity) offered in the rights offering (in each case, as each such term is defined in the Backstop Agreement).
In recent company news, a Valaris-owned drillship last week broke free from moorings while at Hunterston Terminal in Scotland.