Valaris rig on its way to Angola to start work for ExxonMobil
Offshore drilling contractor Valaris has revealed that one of its drillships has set off towards Angola to embark on its new assignment with an affiliate of the U.S. energy giant, ExxonMobil.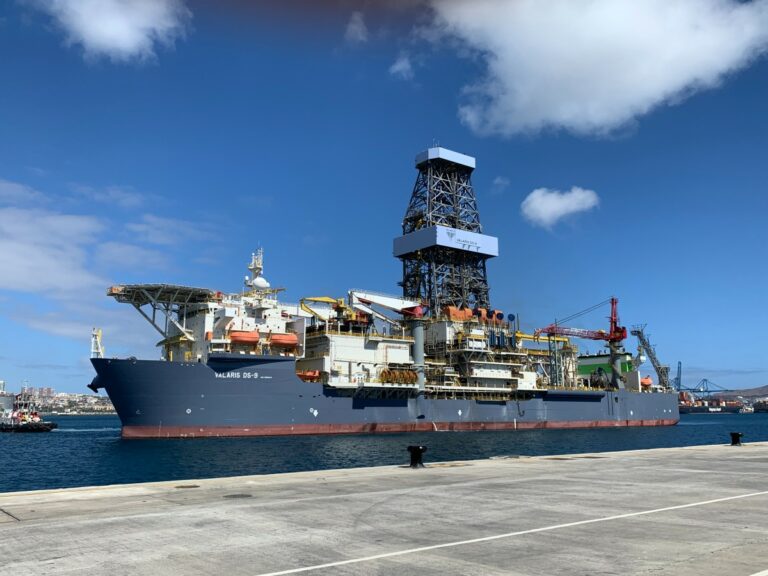 Back in October 2021, Valaris won a two-year deal for the drillship VALARIS DS-9 with Esso Exploration Angola, an affiliate of ExxonMobil, for operations offshore Angola.
At the time, the VALARIS DS-9 rig was stacked in the Canary Islands and needed to be reactivated before being mobilised to Angola ahead of the anticipated contract start date, scheduled for June 2022. The deal is expected to run until May 2024.
A few months later, Valaris shared a video update, detailing its progress in reactivating four stacked rigs ahead of their return to the market. One of these rigs was the 2015-built DS-9 drillship, located in Las Palmas where it was preparing for its new job off Angola.
Following the reactivation process, which took 4,725 hours of work, the drillship left Las Palmas on 16 June 2022, heading to Angola to begin its new campaign, according to Valaris.
The 755-foot Valaris DS-9 drillship was built by Samsung Heavy Industries and can accommodate 200 people. The rig's maximum operating water depth is 12,000 ft while its maximum drilling depth is 40,000 ft.
The offshore drilling contractor has secured several new jobs for its offshore rigs so far this year. In lieu of this, Offshore Energy reported in April 2022 that several of Valaris' rigs were embarking on their new assignments in the Gulf of Mexico, Mauritania, and Brazil.
In other Valaris-related news, the rig owner recently received a termination notice for the drilling contract involving a drillship, which was supposed to work for Equinor in the U.S. Gulf of Mexico.