Van Ouwerkerk expands fleet with new TSHD
Due to increasing demand, Van Ouwerkerk BV is expanding its fleet.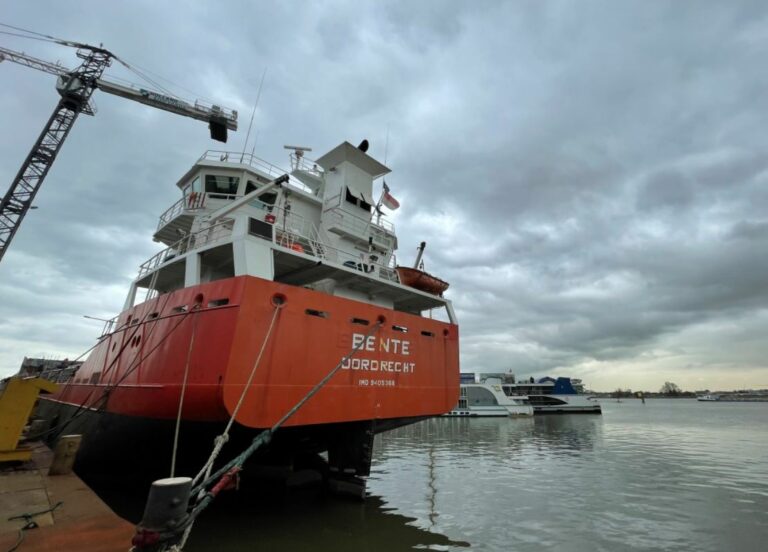 The sand mining company based in Middelburg, the Netherlands, has awarded Holland Shipyards Group the contract to convert the newly acquired cargo vessel MS Bente into a trailing suction hopper dredger (TSHD).
The converted ship will be named Zeeburg.
The project comprises several extensive work procedures, such as modifications to the hull, an enlargement of the accommodation in the aft ship and the installation of all necessary dredging equipment.
The Zeeburg will be used for sand and seashell extraction in the North Sea and will be equipped with a TVD-SP-DN 700 suction pipe installation with a dredging depth of 30 metres.
Discharging can be done in both wet and dry conditions. With the installation of four bottom doors, the ship is equipped with a dredge mark to increase the hopper capacity.
Specifications:
Length: 89.89 m
Width: 14.50 m
Draught: 5.65 m
Dredging depth: 30 m
Suction pipe: Ø700mm
Capacity: 2600m3
‍After completion, the new TSHD is expected to join the other vessels in the fleet of Van Ouwerkerk in the first half of 2022.