Venta Maersk Makes History as It Crosses Northern Sea Route
Maersk's ice-class ship Venta Maersk has navigated through the Northern Sea Route for the first time.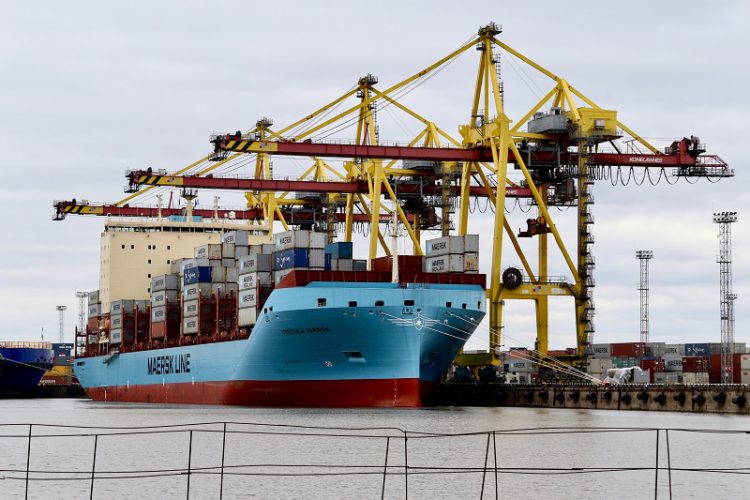 "The vessel left the port of Vladivostok on August 23 and passed through Bering Strait around September 6. At the moment, Venta Maersk is sailing down the coast of Norway and it looks like she will arrive in St Petersburg next week," Maersk spokesperson confirmed to World Maritime News.
"All is well aboard. The vessel is performing well and all systems are working."
The 3,600 TEU Venta Maersk is the world's first commercial containership to venture through the route, as the lane was reserved for tankers and most recently passenger ships.
Maersk described its decision to send one of its boxships to transit the route as a trial run aimed at collecting scientific data.
The trial passage will enable us to explore the operational feasibility of container shipping through the Northern Sea Route and to collect data. Currently, we do not see the Northern Sea Route as a commercial alternative to our existing network which is defined by our customers' demand, trading patterns and population centres," the company said in a statement in August while announcing the trip.
Maersk has decided to use ultra-low sulphur fuel (ULSFO) for the trail. Venta Maersk forms part of the company's fleet of Baltic feeder vessels, which have been purpose-built for low-sulphur fuel in order to comply with the Emission Control Area (ECA) requirements for the Baltic and Northern sea regions.
The decision is of particular importance due to environmental concerns raised amid growing shipping activity in the Arctic waters.
Namely, due to higher frequency of vessels there is an ever growing risk of collisions and shipping incidents, including oil spills in an area which is lacking in adequate infrastructure to deal with oil pollution.
The route is becoming ever more appealing to the shipping industry amid the reduction of the ice in the Arctic as it is much shorter than the Suez Canal.
World Maritime News Staff