Viking Neptun joins DEME fleet
DEME group has announced that the DP3 offshore installation vessel Viking Neptun arrived at its base in Vlissingen, the Netherlands, for the first time.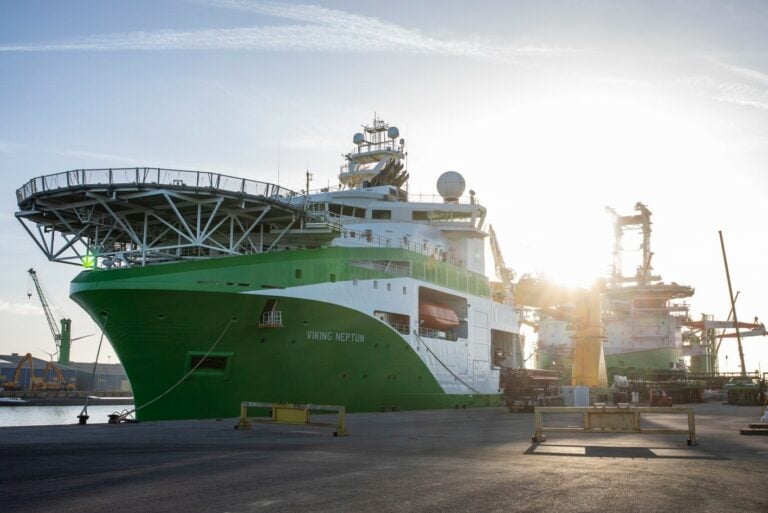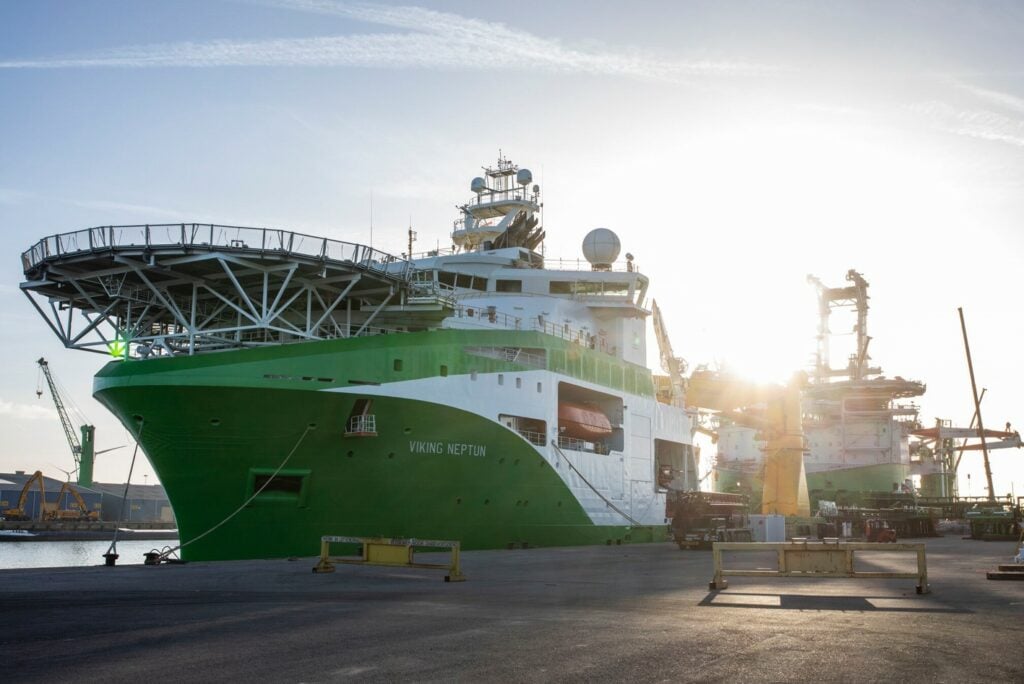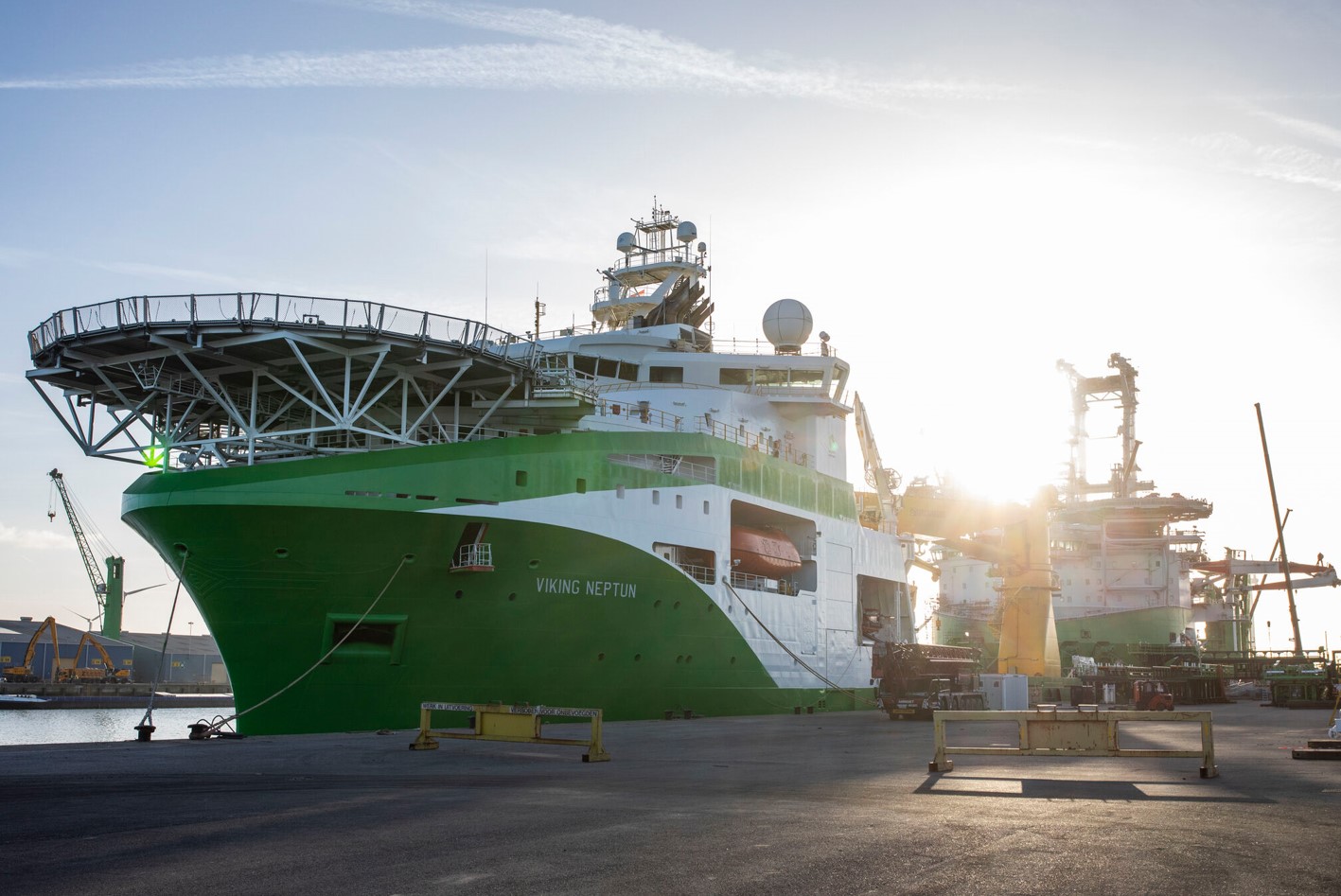 Viking Neptun will join the installation vessel Living Stone and reinforce the company's cable installation capacity, DEME said.
Featuring the famous DEME green, the vessel has a turntable capable of handling 4,500 tonnes of cables below deck, but the owner will boost this capacity by adding a second, 8,000-tonne cable turntable on deck and a cable installation system similar to that of Living Stone, the company said.
The 145-metre vessel features an unobstructed deck and a 400-tonne Active Heave Compensated Knuckle Boom crane which makes it ideal for the construction of floating wind farms, according to the vessel's owner.
At the beginning of last year, DEME entered into an agreement with Eidesvik to acquire the DP3 offshore installation vessel.
Viking Neptun has been serving in the offshore wind sector for several years, most notably on the German Wikinger and Merkur offshore wind farms.