VNG plans to purchase clean ammonia from Horisont Energi's Barents Blue plant
German gas group VNG has signed a letter of intent (LoI) with Norwegian clean energy company Horisont Energi for the offtake of clean ammonia from the Barents Blue project in Hammerfest, Norway.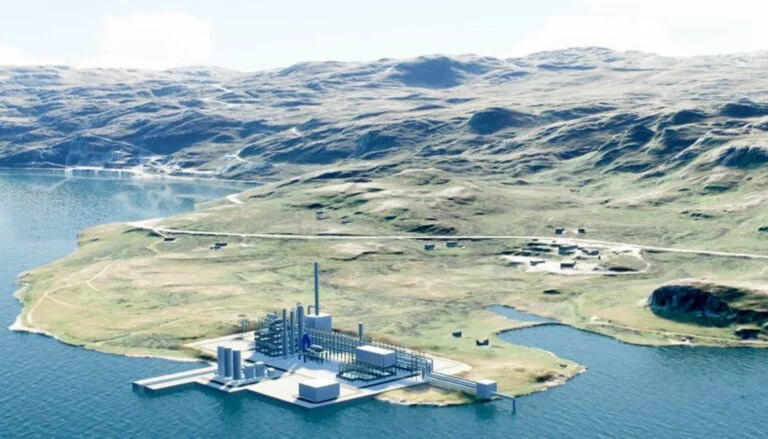 As part of the LoI, VNG intends to purchase clean ammonia from Horisont Energy with an aim to make the ammonia available to its customers, particularly in the industrial sector, either directly or in the form of hydrogen.
The agreement sets out a long-term partnership for clean ammonia supply targeting a quantity of 100,000-300,000 tons per year starting from 2028, corresponding to 10%-30% of the capacity at the planned Barents Blue plant.
Once operational, the Barents Blue project will become Europe's largest clean ammonia production plant, according to its developer.
Combined with the Polaris CCS project, the project will offer clean ammonia with a 99% CO2 capture rate and a correspondingly low carbon footprint compared to conventional production. Horisont Energi expects to make a final investment decision for the 1 million tons plant in 2024/2025, with estimated production starting in 2028.
The project is supported by a grant of NOK 482 million (around $47.8 million) under the EU IPCEI hydrogen program.
The agreement with VNG comes after Horisont Energi and Fertiberia recently signed a joint development agreement for the Barents Blue project, and the announcement in September that PIGNiG Upstream Norway intends to join Horisont Energi as an operating partner in the Polaris CCS storage license.
Horisont Energi noted it has already secured sufficient power supply for the first stage of the Barents Blue project
The company also signed a LoI with Barents NaturGass for a long-term purchase agreement of up to 100,000 tons annually of clean ammonia from the project.
"The agreement with VNG marks another leap forward in the development of Barents Blue as Europe's largest clean ammonia plant to meet the surging demand for clean ammonia and hydrogen. We are also adding another strong new German partner as we continue to build a clean ammonia value chain and are delighted to have joined forces with a highly competent organization and dedicated team", said Bjørgulf Haukelidsæter Eidesen, CEO Horisont Energi.
Ulf Heitmüller, CEO of VNG AG, added: "With this agreement, we are strengthening the German-Norwegian partnership in the energy sector. At the same time, we are taking another important step towards driving forward the decarbonisation of Germany. The demand for blue ammonia will multiply in the coming decades, both as a hydrogen carrier and to decarbonise fertilisers, shipping, and other industries."