Volga Shipping delivers oversize equipment for LNG terminal construction
Russia's shipping company Volga Shipping has delivered gravity structures for the construction of an LNG terminal commissioned by Blue Water Shipping.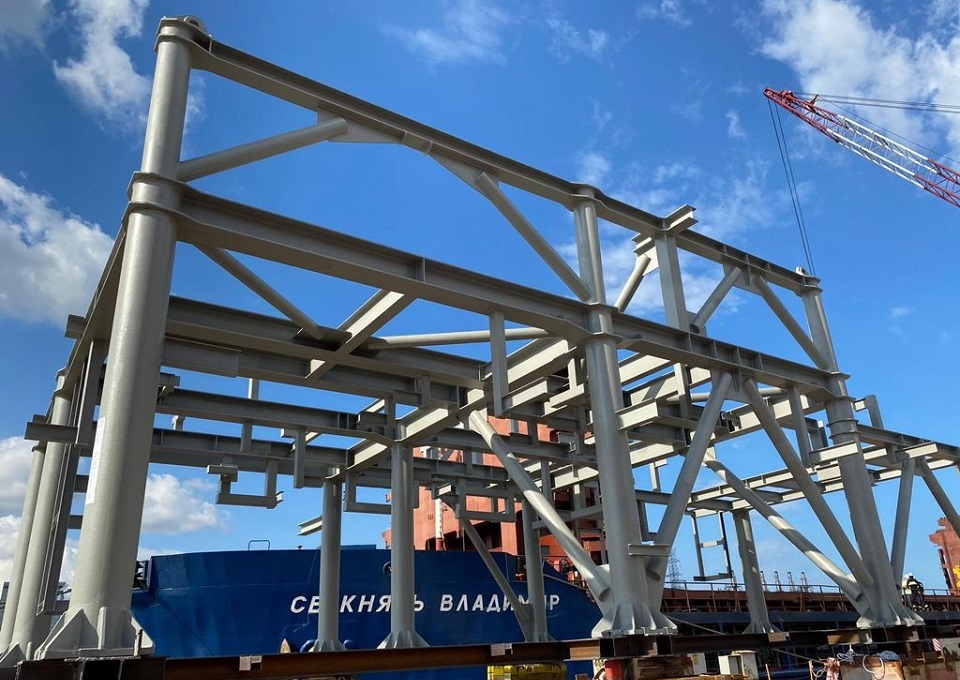 Volga Shipping successfully completed the project of delivery together with its subsidiary Volgo-Baltic Logistic.
Blue Water Shipping Company is a U.S. steamship agency. It commissioned Volga Shipping for this task, for the construction of its LNG terminal.
On 2 September at the port of Turkey, the cargo of over 1,700 cubic metres loaded onto Volga Shipping's ship Saint Prince Vladimir (Святой князь Владимир).
The ship arrived at the port of Belokamenka in the Murmansk Region. It then unloaded the gravity structures and the auxiliary general cargo on 3 October.
Above all, the company notes that shipping oversized cargo is one of its priority areas.