Turkey all set for LNG bunkering hub with 3-party deal
Turkish oil and gas pipeline operator Botas has teamed up with compatriot marine fuels firm Arkas Bunkering and Japan's trading company Sumitomo Corporation to establish LNG bunkering infrastructure in the country.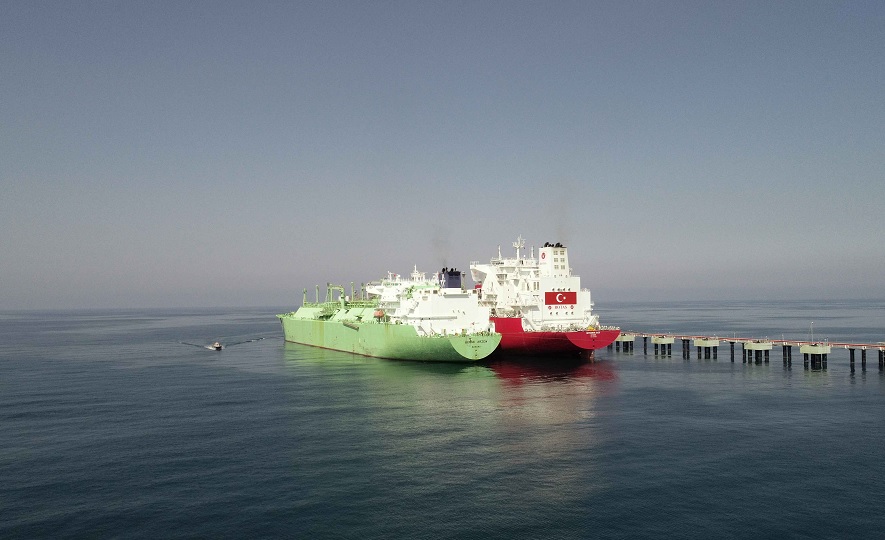 Botas sees Turkey as one of the largest marine fuel hubs for vessels passing through the East Mediterranean. However, it currently has no facilities to fuel these ships.
Turkey currently imports LNG via four terminals. To remind, this year it launched a new FSRU at the Dortyol facility in the southern province of Hatay.
This tri-party agreement wants to establish an LNG bunkering hub in Turkey to supply the Eastern Mediterranean. They are also looking to make the use of LNG fuel as a marine fuel more prevalent.
Thus, the deal is of importance for the International Maritime Organization (IMO) regulations. The regulations oblige to reduce the emission rates of the fuels that ships use.
"The adoption of LNG is of great importance since it represents an almost 25 per cent reduction in carbon dioxide, a 99 per cent reduction in sulfur, and an 85 per cent reduction in nitrogen oxide emissions," BOTAS said.
BOTAS' new partners are Arkas Bunkering, a subsidiary of Arkas Holding and an established maritime transportation company in Turkey, and Sumitomo Corporation, one of the largest holdings in Japan.
All three parties want to contribute to the reduction of ghg emissions and the establishment of an LNG bunkering hub in Turkey.