Wales endorses Hinkley Point C price offer for Swansea lagoon
Welsh First Minister Carwyn Jones has called the UK government to offer price support for the Swansea Bay tidal lagoon 'on the same terms' to that agreed for the nuclear power station.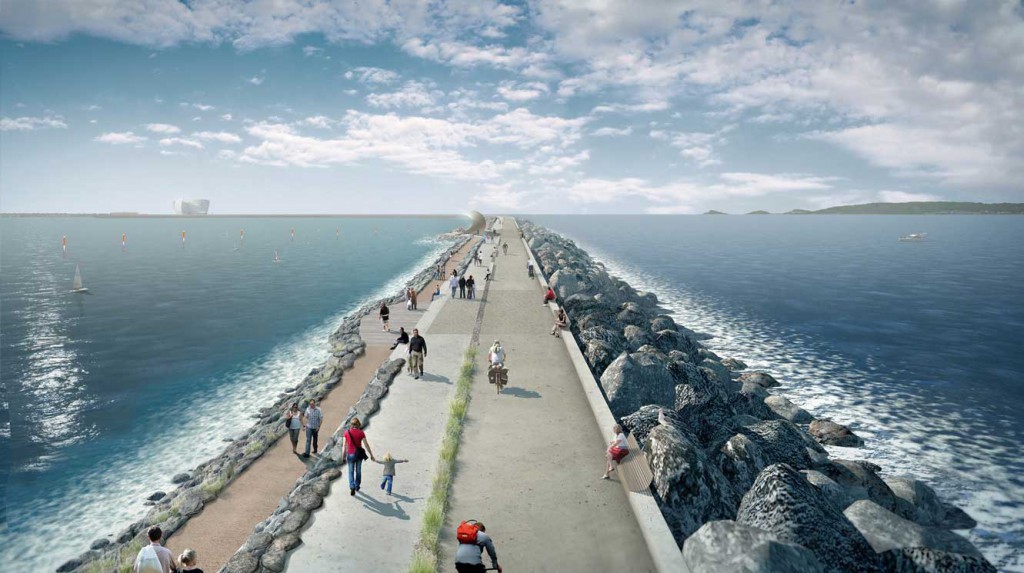 Writing to the UK energy secretary Greg Clark, the First Minister for Wales stated the tidal lagoon project uncertainties over the price subsidy should be ended by two governments – that of Wales and UK – making a 'joint offer' to the project developer Tidal Lagoon Power.
Speaking in broad term, Jones said that such an offer would include Welsh government commitment to an equity and/or loan investment of £200 million, with the UK government committing to a contract for difference of 92.50/MWh in 2012 prices over a 35-year term from the date of commissioning.
"Such an offer would, I believe, strike an appropriate balance between supporting a pathfinder, low carbon energy generation project, in line with the findings of your own Hendry Review, while providing value for money.
"It would need to be a maximum, full and final offer from both governments.
"I would welcome a discussion about this proposal as soon as possible so that we can put an end to the ongoing uncertainty and work together to identify a way of progressing this innovative project in a way which is affordable and ensure value for money," Carwyn Jones wrote.
A timely initiative
Welcoming the First Minister's statement, Tidal Lagoon Power issued a response calling the move 'particularly timely'.
Keith Clarke, Chairman at Swansea Bay Tidal Lagoon project company, said: "Once again we thank the First Minister for his particularly timely initiative. We look forward to seeing the UK government's positive response to a proposed joint deal on these terms. The proposal for a joint deal with this structure is extremely constructive, we are eager to engage on it with all parties and it is a proposal we'd be delighted to take to our Board."
'Timely' may fit the announcement well, as the project currently faces various speculations which posit that the Welsh 320MW clean energy proposal would be rejected by the UK government in an announcement expected to be made this week.
The Swansea Bay tidal – designed to last for 120 years – will be capable of generating clean electricity for 155,000 homes.
In addition to subsidy support uncertainties, the project is still subject to licensing approvals – chiefly that from Natural Resources Wales which has yet to issue a marine license to clear the path for the start of marine operations for the project.