Wallenius Wilhelmsen trials biofuel
Wallenius Wilhelmsen is testing biofuel on one of its vessels as part of its efforts to research the potential of alternative fuels to cut CO2 emissions.
The company believes using biofuels could be a good solution to power existing fleets and reduce emissions in the short-term until a net-zero technology of a wider scale becomes available on the market.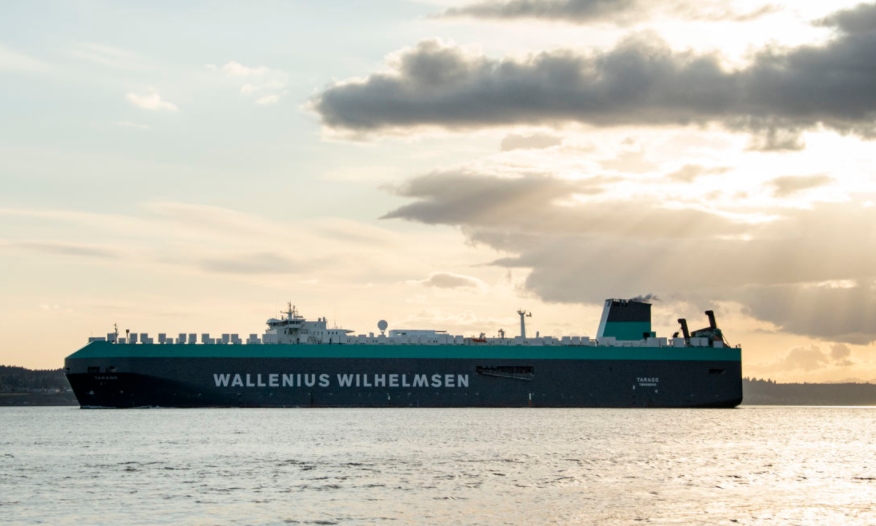 The biofuels blend was bunkered in the vehicles carrier MV Figaro in Amsterdam in December 2020, the company said on its website. The vessel transported over 1,000 passenger cars from Zeebrugge and Bremerhaven to South Africa and Australia for Mercedes-Benz AG.
The move is part of Mercedes-Benz's CO2-neutral mobility with its Ambition2039, aimed at reducing climate impact of its entire vehicle value chain.
The biofuel blend used in the trial is 0.50% sulphur residual fuel (VLSFO) and contains 45% Fatty Acid Methyl Ester (FAME). 
It is produced from sustainable non-crop feedstock and various types of waste products not competing with food or water supplies.
Most biofuels are drop-in fuels which means that they can be used without the need for any engine modifications.
"An emission reduction of 30% is significant and therefore must be seriously explored," says Kari Haugen, senior manager for energy solutions in Wallenius Wilhelmsen.
According to Haugen, the company expects the trial to prove technical feasibility, with no adverse effect on engine performance, on-board storage, handling, and treatment systems.
"The trial will also validate the stability of the fuel over a longer period of time," she added.
"Equally important is administrative feasibility. As marine biofuel specifications may not meet all the required specifications that vessel engines are originally designed for, flag state, class, engine manufacturer and insurance stakeholders need to be involved in approving the use of these products."