Wärtsilä and Höegh LNG renew maintenance agreement
Finnish technology group Wärtsilä has signed a five-year renewal of its existing maintenance agreement with Norway's Höegh LNG Fleet Management (HLNG).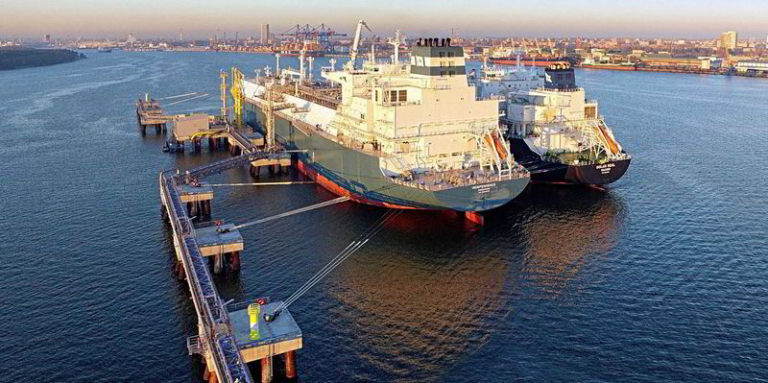 The renewed agreement includes the delivery of spare parts and field maintenance services, as well as Wärtsilä's latest digital solutions, and extends the cooperation between the two companies.
More specifically, the agreement covers maintenance on the Wärtsilä 50DF dual-fuel engines installed on ten vessels, nine of which are operating as floating storage and regasification units (FSRUs). To note, one of the FSRUs, the Höegh Esperanza, is currently being used to supply gas to the new LNG terminal in Wilhelmshaven, Germany.
The scope of the agreement includes digital solutions such as Wärtsilä's Expert Insight predictive maintenance service­, Remote Operational Support, data-driven Dynamic Maintenance Planning, and fluids management service. In addition, a new collaboration app is included.
"We recognise Wärtsilä as a technology leader in developing efficiency-based solutions that support decarbonisation efforts, which is an important target for our company. We see this renewed agreement as providing a solid foundation for continued cooperation, and a partnership for joint projects towards decarbonised operations," said Nils Jakob Hasle, SVP, Head of Fleet Management at Höegh LNG.
Henrik Wilhelms, Director of Agreement Sales at Wärtsilä, stated: "Renewal of the earlier agreement is an endorsement of its value to our customer. It also positions Wärtsilä to continue to support Höegh LNG on its decarbonisation and digital development journey."
"Expert Insight and the remote support services offered enable issues to be resolved proactively without having to have the physical presence of a service engineer. These services also lessen the environmental footprint and address concerns regarding cyber security."
HLNG is a long-time customer of Wärtsilä, and the two companies have collaborated on various projects.