Wartsila Unveils An Oceanic Awakening Initiative at SMM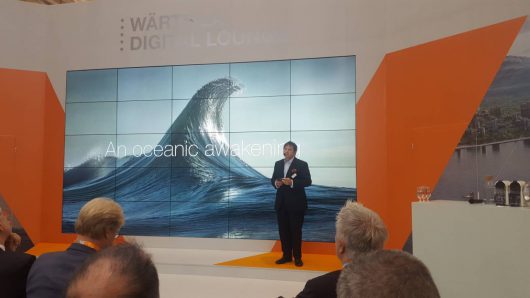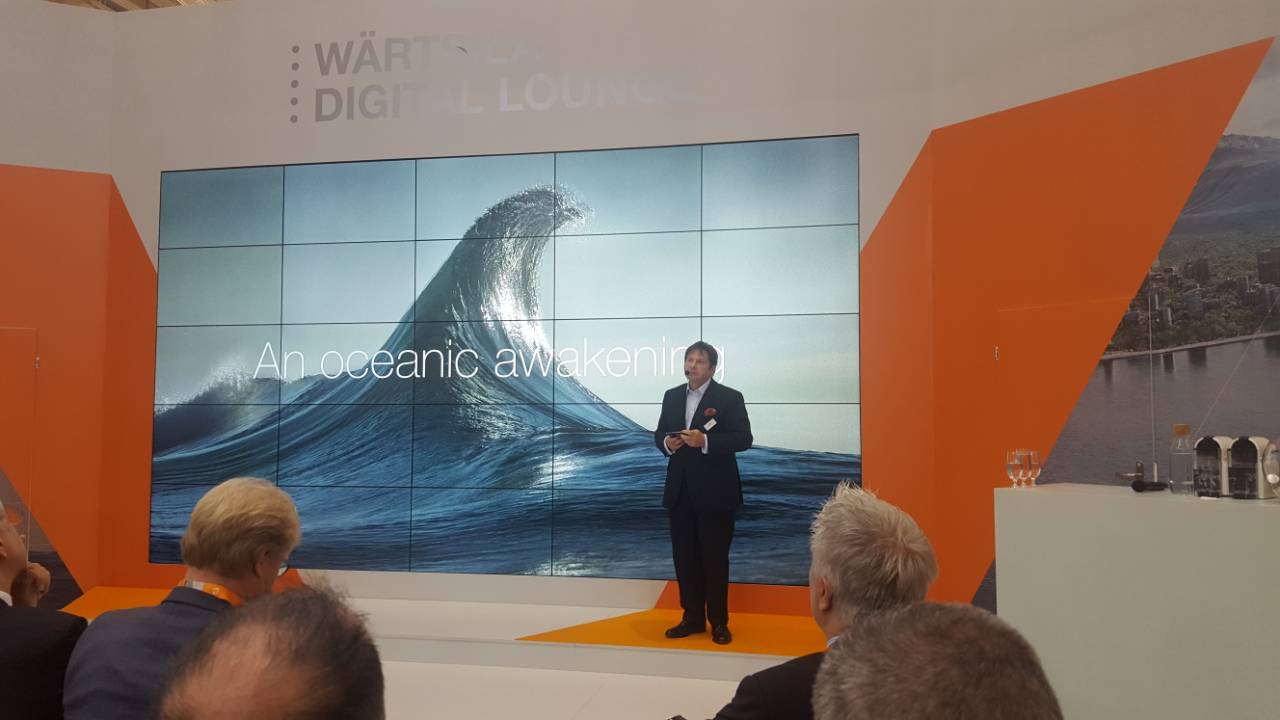 Finnish marine technology company Wärtsilä Corporation wants to connect 20 of the most influential marine cities into an efficient, ecologically sound and digitally connected network by 2020.
The network, to be launched under the company's An Oceanic Awakening initiative, aims to radically transform the world's marine and energy industry.
Wärtsilä said that it has invited key ecosystem players from the world's most strategically important marine cities to converge via the newly established SEA20 forum.
First cities to support the idea of promoting sustainable marine through comprehensive co-operation are Rotterdam, Hamburg and Helsinki.
Speaking at the SMM press conference, Marco Ryan, Chief Digital Officer & Executive Vice President, Wärtsilä, said the network will "support the adoption and deployment of best practices, embrace digitalisation and legislate new environmentally friendlier, sustainable and smarter ways of doing business across our oceans."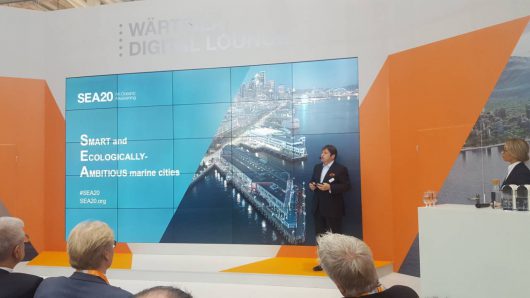 ---
A creative session held last month in Hamburg, brought together 18 experts from New York, Singapore, Helsinki, Rotterdam and Hamburg. During two days of participatory design, the meeting produced a series of visions explaining how they felt cities of the future could better engage with the ocean.
These included cutting-edge transport provision along urban coastline, the introduction of marine-centric innovation hubs and the positioning of off-shore smart ports to inspire politicians and the global marine sector to address problems caused by rapid urban growth.
A selection of illustrations based on these ideas were on display at SMM, along with a film capturing the spirit of the movement.
"We simply cannot afford to wait for the marine and energy industries to evolve at their own pace," said Wärtsilä's President & CEO Jaakko Eskola.
"The calls for greater efficiency, sustainability, and connectivity are simply too strong to be ignored. Rapid acceleration to benefit the entire sector, as well as society at large, is urgently required, and 'An Oceanic Awakening' is our wake-up call to everyone, heralding the beginning of our journey to making the future of shipping and energy a reality."