WATCH: First Diver-Less Remote Hyperbaric Tie-In Operation

DeepOcean has successfully completed the 36-inch oil export pipeline spool tie-in project on the Johan Sverdrup field for Equinor, the world's first offshore diver-less remote hyperbaric tie-in operation.
Back in July 2017, DeepOcean won an EPCI contract for performing remote hyperbaric tie-in of the oil export pipeline on the Johan Sverdrup field in the North Sea.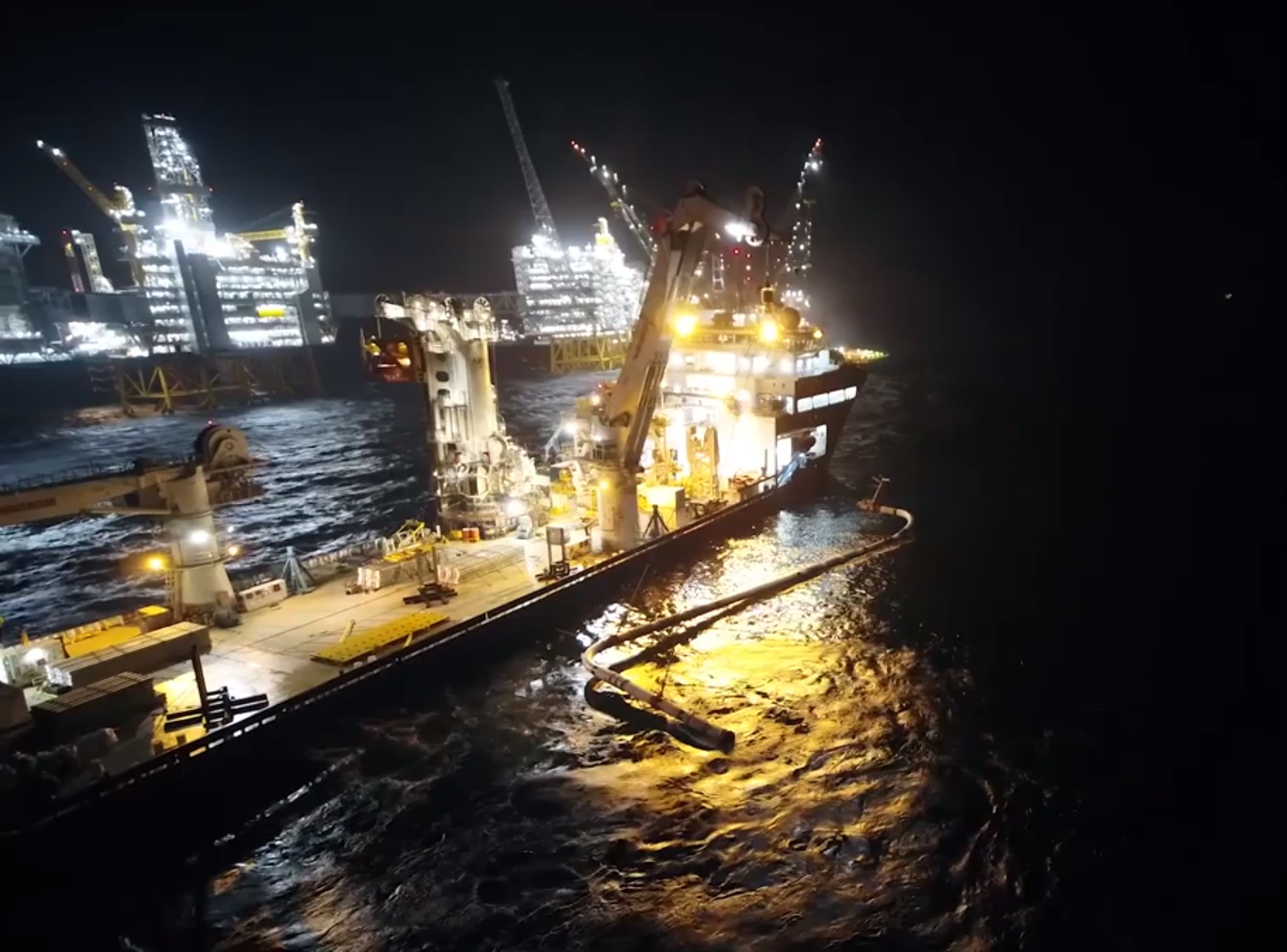 The award covered the above mentioned project of the oil export pipeline to the Johan Sverdrup riser platform with Equinor's remote welding spread from the Pipeline Repair System (PRS) base on Killingav, Haugesund.
Johan Sverdrup is one of the five largest oil fields on the Norwegian continental shelf, with expected resources of between 2.1—3.1 billion barrels of oil equivalents.
Located on the Utsira Height in the North Sea, 160 kilometres west of Stavanger, oil from the field will be piped to the Mongstad terminal in Hordaland. Gas will be transported via Statpipe to the Kårstø processing plant in North Rogaland
Production start for Phase One is planned for late 2019.
The plan for development and operation (PDO) of the second phase of the Johan Sverdrup field development was formally approved by Norwegian authorities on 15 May.