WATCH: Valaris rig sets sail for its gig with Repsol
Offshore drilling contractor Valaris has revealed that one of its jack-up rigs is on its way to its new assignment with Repsol, a Spanish oil and gas company.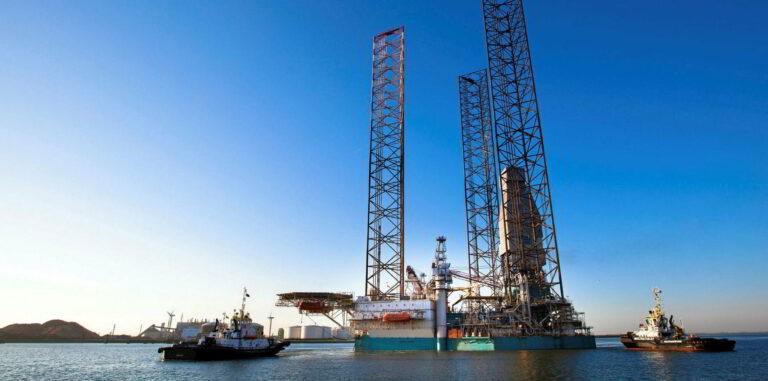 Back in August 2021, Valaris was awarded a three-well deal for Valaris JU-290 (Viking) by Repsol for operations offshore Norway. The contract was expected to start in mid-2022 with an estimated duration of 167 days.
At the time, the jack-up rig was under a contract with Lundin, which was scheduled to end in October 2021. Afterwards, Valaris Viking was set to work for Spirit Energy from November until December 2021.
As reported in February 2022, the rig secured a one-well deal with Sval Energi offshore Norway, which was due to start in March 2022 with an estimated duration of 66 days, ending in May, ahead of the rig's deal with Repsol.
In an update last week, Valaris revealed that the rig's preparation for its campaign with Repsol was completed. Therefore, the rig departed the GOT shipyard in Mandal, Norway, and embarked on its journey to its assignment at Yme Beta. The Valaris Viking rig is expected to carry out operations for Repsol in Norway until October 2022.
Sindre Eltvik, Valaris Rig Manager, remarked: "Shout out to the Valaris Viking team for the work and dedication to getting the rig ready to start its new contract. The crew now shifts their focus to delivering operational excellence for Repsol."
The 2010-built Valaris Viking is a jack-up rig of a KFELS N-Class design, which can accommodate 120 people. The rig's maximum drilling depth is 35,000 ft.
When it comes to the Yme field, it is worth noting that this was one of the first oil fields on the Norwegian shelf to be redeveloped after it was shut down. Located in the Egersund Basin, approximately 130 km from the Norwegian coastline, it was first brought on stream by Equinor back in 1996 only to be shut down in 2001 due to the low oil price environment, rendering it unprofitable at the time.
Following years of delays, the field started producing again in late October 2021. It was shut in twice since then and reopened. The first shutdown occurred in November 2021, less than a month after the first oil, in order to "assess the high oil in water readings."
The second one was during the Easter holidays following the detection of a minor oil spill, and the production was restarted again in May. The expected recoverable reserves in Yme are estimated at approximately 10 million standard cubic meters of oil (approx. 63 million barrels of oil equivalent). At plateau, the field will produce around 56,000 bbl/d per day.
Repsol Norge is the operator of the field with a 55 per cent interest while its partners include Lotos Exploration and Production Norge with a 20 per cent working interest, OKEA with a 15 per cent, and KUFPEC Norway with a 10 per cent interest.
Valaris has been actively securing new work for its offshore rigs and Offshore Energy reported in April 2022 that several of Valaris' rigs were embarking on their new assignments in the Gulf of Mexico, Mauritania, and Brazil.
In addition, the rig owner recently received a termination notice for the drilling contract involving a drillship, which was supposed to work for Equinor in the U.S. Gulf of Mexico.