Wello in talks for 5MW wave energy project in Barbados
Finnish wave energy company Wello and government-led agency Export Barbados (BIDC) have announced a new cooperation agreement to explore the opportunities that lie in Barbados' marine space for energy generation.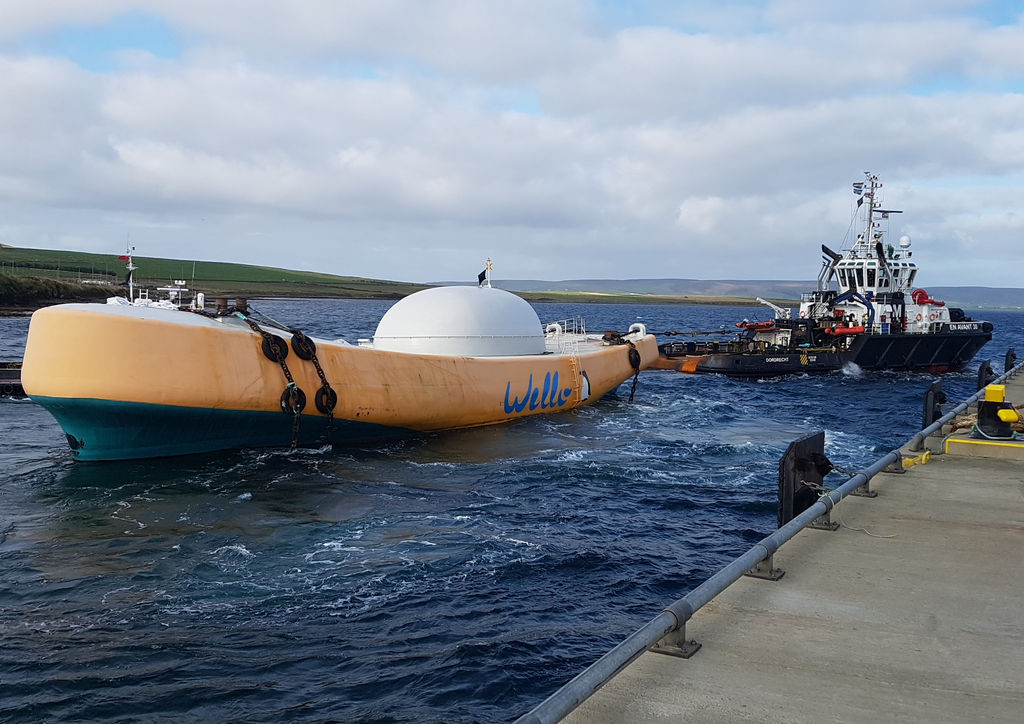 Work associated with the agreement is already underway, according to Wello and BIDC.
There are three phases to the project – a feasibility study, the development of a prototype device, and the setting up of a commercial project.
The initial stage will determine the key characteristics required to create a successful project. With all the necessary regulatory compliances in place, the phase 2 will see the full construction, deployment and testing of the prototype wave energy converter implemented under a contract negotiated between Wello and BIDC.
This contract will set out, inter alia, the required key performance indicators (KPIs) to advance the prototype to full-scale commercial development, and the grant funding to be committed by Wello.
Once the KPI's have been successfully achieved, implementation of the final phase will see the establishment of a 5MW commercial wave energy project, the partners have said.
This is all in keeping with the thrust of BIDC to contribute to the diversification and growth of Barbados' economy through new investment, increased exports, and employment generation, along with Barbados' goal to fully embrace renewable energy.
Commenting on the signing of the agreement, Mark Hill, CEO of BIDC, said: "We have set out, as a priority, to build an export sector that can deliver $1 billion in exports by 2030. We see the blue economy as an under-tapped, yet vast resource that can significantly contribute to the economic development of the country, particularly now in a climate that necessitates innovation and economic diversification for survival.
"The corporation is therefore seeking to advance several capacity-building projects and programmes that will help in laying the foundation for new lucrative industries to emerge over the short to medium term.
"I am therefore excited about our partnership with Wello in birthing this new industry that will allow Barbados to be a leader in the region in harnessing wave energy as a clean sustainable and reliable alternative source of energy. In so doing, we will contribute significantly to the national goal of reducing our carbon footprint by 2030″.
Heikki Paakkinen, founder and CEO of Wello, added: "Diversifying the energy mix and creating a more sustainable world for the future is what we have been striving for with our wave energy conversion technology.
"In this partnership with BIDC, Wello aims to not only give a means to harness this huge untapped form of energy but to also provide a new economic driver within Barbados. Our aim is to deploy wave energy not only in Barbados, but to also aid in setting up a new industry within the country, enabling the Island to export Penguin wave energy converters to the Caribbean Islands, South America and to the rest of the world.
"We're extremely excited to partner with BIDC in this project and look forward to Barbados becoming a leader in wave energy conversion exports with Wello's technology".