Interview: What Will Be THE Marine Fuel of the Future?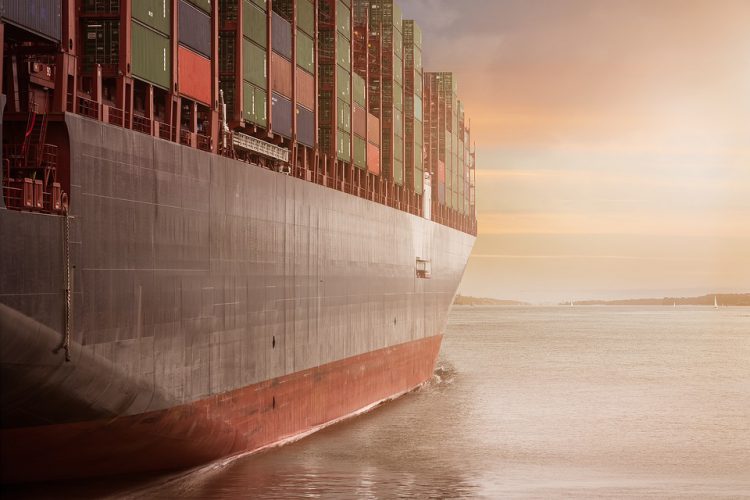 The International Maritime Organization (IMO) is standing its ground on the implementation of the 2020 Sulfur Cap having reaffirmed its position that there is no turning back with regard to the implementation date.
Nevertheless, ship owners and operators are faced with a number of worries when it comes to adhering to the new rules and investing in compliant technology. In fact, many companies are adopting the "wait and see" approach.
World Maritime News spoke with Dr. Marc Perrin, Independent Consultant for ENGIE Lab CRIGEN and Olivier Jouny, Managing Director, Total Marine Fuels Global Solutions, during Asia Pacific Maritime on the current state of play in relation to the industry's preparedness for the new rules and the most economically viable option when picking a compliant fuel.
There are several ways to get ready for the 2020 Sulfur Cap. Among the options on the table are low sulfur heavy fuel oil (HFO), marine gas oil (MGO), Exhaust Gas Treatment (scrubbers) or other alternative fuels, such as LNG, hydrogen, etc.
However, the capacity of refineries to produce a sufficient amount of low sulfur fuel oil (LSFO) for ships in time has been brought to question. On the other hand, opting for scrubbers results in other issues such as space availability, vessel stability and higher operating costs, to name just a few.
"Right after the IMO announced that the deadline would be 2020 we decided to reorganize our bunkering business and position ourselves as a global solutions provider, and not just only a product supplier. In some parts of the world, the availability of LSFO can indeed be questioned. However, as an integrated group with strong assets all along the oil chain, we are currently working with our refining and trading teams and we will be able to supply our customers with 0.5 percent sulfur fuel oil in the main hubs," Jouny said.
To LNG or not to LNG?
According to Perrin, there is only one option that is already available worldwide as a utility product and that is compliant with actual and upcoming emissions limitations.
"Indeed, lots of efforts still remain to be put in, mostly regarding investments in LNG bunkering facilities, however, LNG as a fuel is already available in most major ports and areas impacted by emissions regulations. In the most optimistic forecasts for the development of LNG as marine fuel, this specific market will represent only a few percent of the global LNG world market. So there is no global availability issue for LNG with large reserves being explored, contrarily to its competitor fuels such as LPG or methanol. And there is a good reason to think that the LNG price will probably remain low for the years to come," he said.
Perrin believes that an encouraging trend can be seen with regard to the uptake of LNG as marine fuel over the past few years.
"In February 2018, 122 LNG-fuelled marine ships were being built or sailing and 143 vessels were on order. That represents a very rapid growth considering that four years ago, in 2014, there were 56 LNG vessels, that's less than 50 percent of actual numbers," he added.
CMA CGM's decision to order nine mega LNG-fueled containerships sent a strong signal to the industry, Jouny said.
"Major shipping companies, who previously did not show great interest in LNG, are now starting to review their position and are asking us to help them reassess the case. With the recent LNG bunker supply contracts we signed with Brittany Ferries and CMA CGM, we proved that we were both strongly supporting the use of LNG as a marine fuel and that we were able to provide dedicated logistics and tailor-made solutions to our customers. We do believe that the development of logistical solutions in different ports to enlarge the network will help the development of LNG bunkering," Jouny further noted.
---
LPG an alternative to LNG?
Several industry players have identified LPG as a much more cost-effective alternative to LNG, which is easier to implement in practice. However, Perrin believes that LPG is not really an alternative to LNG for many reasons.
The primary argument for this rests on the limited quantities of LPG and its dependence on other industries for production, as compared to LNG which intrinsically has fuel applications.
"Secondly, LPG emits more CO2 and NOx than LNG. Thirdly, the logistic issue is not trivial and similar in complexity and cost to the LNG one. And today the main market for LPG is the use as a feedstock in the chemical industry. Last but not least, marine gas engines are designed mainly for natural gas (CNG or LNG) that is easier to burn in engines than LPG. Therefore, for all of these reasons, I don't anticipate a fast development of LPG as a marine fuel as is the actual case for LNG," he explained.
Jouny further added that LPG is not such a cost-effective solution, with prices being more volatile than for LNG as they are impacted by both crude prices and a seasonality effect. Moreover, the infrastructure is not adequately developed. What is more, investments to equip vessels with systems able to run on LPG are significant and safety issues are a real concern, he pointed out.
---
What about methanol?
Methanol has emerged as a potential alternative to LNG and LPG, but it remains in the shadows of more competitive fuels.
Namely, methanol is mainly produced from biomass, which means that it is produced in small quantities when compared to the global marine market needs.
"From a safety standpoint, methanol is toxic and with vapors denser than air, the risk of intoxication by inhalation or skin contact is high," Perrin stressed. "In addition, methanol flame is not in the visible range."
From a technical standpoint, the engine still needs some modifications before being able to burn this fuel, especially in respect to the risk of corrosion for the engine and the piping system and fuel tanks, Perrin continued.
Hence, the conclusion is that there is a lack of maturity in methanol engine technologies.
"Methanol has a lower energy content per unit volume than conventional fuels and LNG and requires larger onboard storage space," Perrin said.
Speaking on the potential disadvantages of methanol as marine fuel, Jouny said that its price is not competitive with that of conventional fuel or LNG.
"The production of biomethanol will play an important role in developing methanol as a fuel since it will strongly reduce the CO2 impact. However, for the moment, this is not competitive," he explained.
"The rise in Brent prices and the impact of the global gap on MGO prices could boost the sector from 2019. However, today, the potential customers of methanol as a marine fuel remain the shortsea vessels sailing in the ECA zone," Jouny said.
---
Where to invest?
As ship owners are long-term investors, LNG is really the right investment to be made, according to Perrin.
The availability of LNG and its environmental benefits have been identified as key benefits for owners. In addition, technological innovations and progress are boosting the competitiveness of LNG as compared to conventional fuels.
"This supports and boosts engineering companies, ship owners and operators, bunkering operators, in mastering this new fuel: innovative storage technologies, boil-off gas management tools (LNG Master, Smart LNG Gauge), LNG quality for engine assessment (new PKI methodology for calculating Methane Number)," Perrin said.
"So for these reasons, when it comes to investing for a couple of decades into a fleet, then definitely LNG is THE fuel of choice," he pointed out.
World Maritime News Staff