Wind turbine upgrade campaign starts at Borkum Riffgrund 2
The walk-to-work vessel Wind Innovation is currently deployed at the Borkum Riffgrund 2 offshore wind farm in Germany, where a wind turbine upgrade campaign is under way.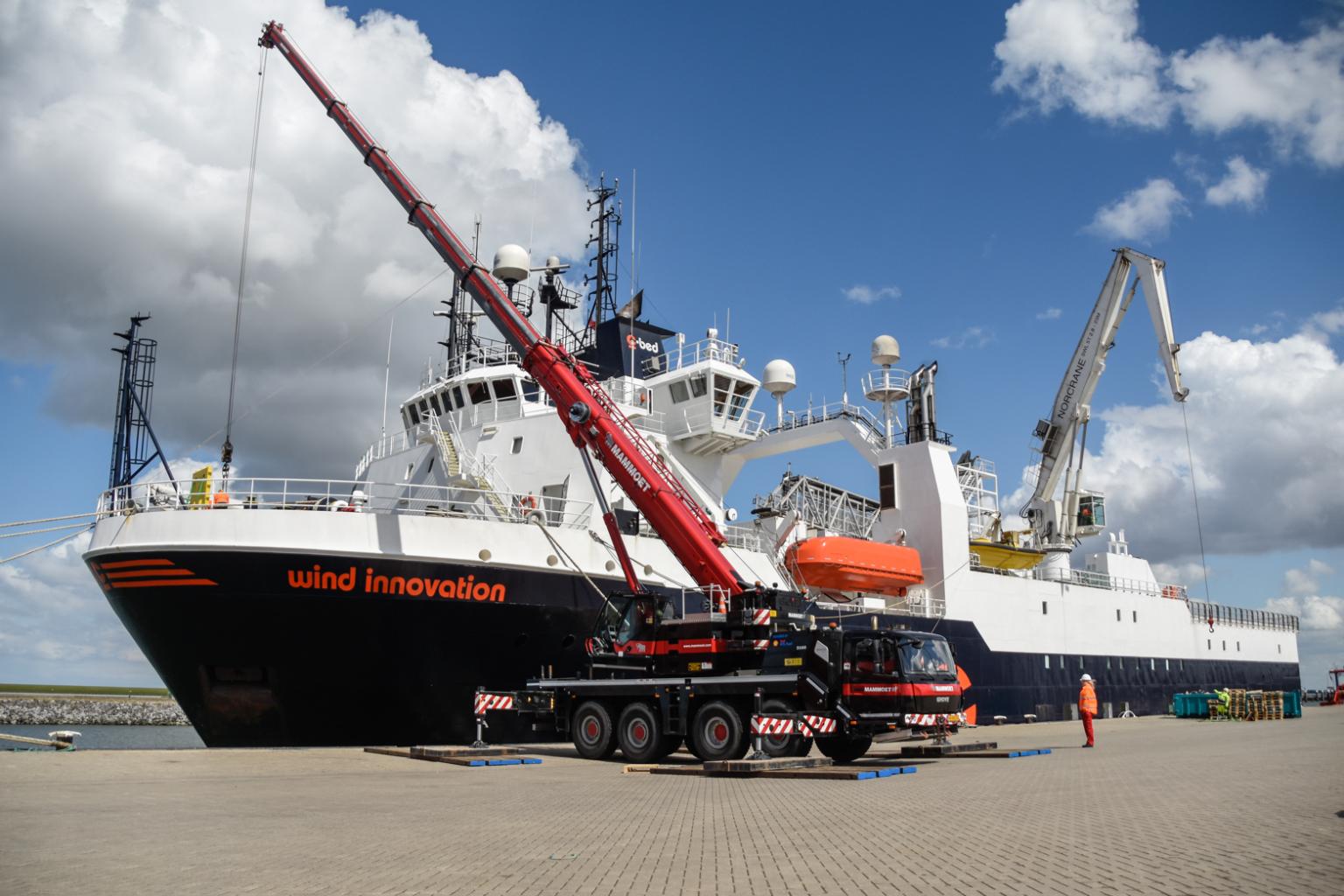 During the last week of April, the vessel mobilised for the project at DHSS support base in Eemshaven, the Netherlands, according to DHSS.
The Wind Innovation arrived to Eemshaven from the United Kingdom, where the same upgrade works took place at the Burbo Bank Extension offshore wind farm. The vessel started the Burbo Bank Extension works at the end of February.
After the currently ongoing campaign at Borkum Riffgrund 2 is completed, the Wind Innovation will move on to the Norther offshore wind farm in Belgium. Following operations in Belgian North Sea waters, the vessel will return to the UK to support the turbine upgrade campaign scheduled for the Walney Extension offshore wind farm.
All four of the aforementioned offshore wind farms have one thing in common: MHI Vestas wind turbines.
Namely, at the beginning of April, C-bed announced it was starting a multiple offshore wind turbine upgrade campaign at four European projects with MHI Vestas.
C-bed, along with providing the walk-to-work vessel, is acting as the project base camp for the upgrade. This includes the use of both Liverpool and Eemshaven for the loading of supplies and crew change.