With five jack-up rigs booked for work, ADNOC Drilling collects $2 billion
UAE-based drilling giant ADNOC Drilling has secured long-term contracts for five jack-up rigs, totalling approximately $2 billion, in support of ADNOC Offshore's increasing drilling operations for accelerated production capacity growth.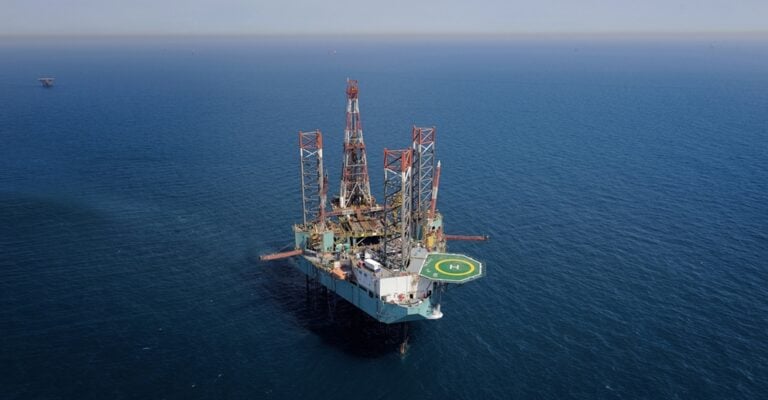 ADNOC Drilling confirmed the award of five ten-year contracts on Friday, 23 June 2023, which were agreed with higher day rates, as a result of the strengthening offshore jack-up market fundamentals and rising demand. The offshore drilling player underscores that these contracts will enable it to support drilling operations across five fields in ADNOC's offshore portfolio. The charter of five high-specification, premium jack-up rigs comes with all required manpower and equipment.
The five rigs, which have now been hired, were acquired as part of the UAE firm's fast-tracked rig fleet expansion programme, designed to enable the delivery of ADNOC's accelerated production capacity growth to responsibly meet rising global energy demand. The new rigs – Salamah, Al Saadiyat, Al Sila, Ramhan, and Yas – will be among the most capable, high-specification rigs working in the Arabian Gulf, according to ADNOC Drilling.
Furthermore, these five rigs are expected to be equipped with a battery energy storage system to increase efficiency and reduce emissions. The UAE player explains that the hybrid power technology system stores energy in its batteries to use when there is a need for continuous power or to provide instant extra power when there is an increase in demand.
Abdulrahman Abdulla Al Seiari, Chief Executive Officer of ADNOC Drilling, commented: "We are pleased to have been awarded these important contracts. Long-term contracts like these are the backbone of our business model, providing clear line of sight on future earnings.
"As we continue to grow our fleet, our shareholders will benefit from the opportunity to be directly invested in ADNOC's accelerated production capacity growth, which is driving faster revenue growth and progressive, long-term shareholder returns while responding to the world's rising energy demand."
Moreover, the rigs will start the drilling activities progressively from the end of 2023, with significant revenue expected in 2024 and the first full-year revenue contribution from 2025. The company claims that new rigs are central to its decarbonisation strategy and commitment to supporting ADNOC's target to reduce greenhouse gas intensity by 25 per cent by 2030, as well as the UAE's net-zero by 2050 strategic initiative.
"Today's $2 billion contract award follows more than $11.5 billion in long-term contracts announced since the beginning of 2022," highlights ADOC Drilling, which recently disclosed a deal to acquire two new premium offshore jack-up drilling rigs, in line with its plans to extend its owned rig fleet to 142 units by 2024.