Wood bags Gorgon gig extension
Oilfield services provider Wood has been awarded an extension of its framework agreement with Chevron Australia to provide master contractor services to the Gorgon Stage Two development located offshore Western Australia.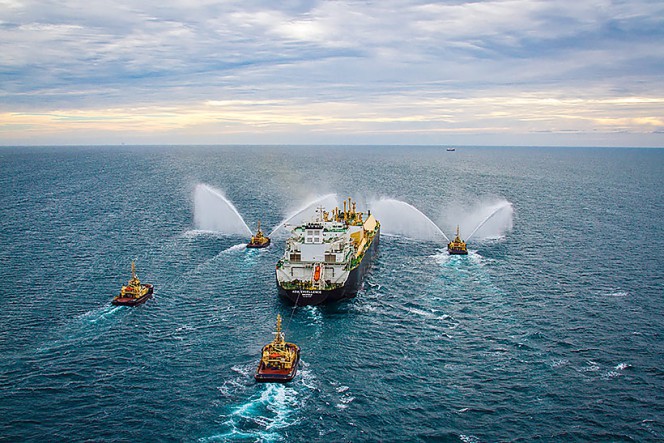 Effective immediately, the two-year contract extends an agreement in place since 2015 and will continue to be delivered by Wood in Perth, Wood said in a statement on Wednesday.
The scope of the agreement covers engineering, design, construction management, procurement, logistics, quality assurance, health, environment and safety management services for Chevron-operated onshore and offshore assets.
Wood's multi-disciplinary team in Perth will continue to provide engineering design and logistics support to Gorgon Stage Two.
Robin Watson, Wood's chief executive, comments: "We continue to demonstrate our successful track record in delivering engineering, procurement, construction and front-end engineering design projects."
Chevron's Gorgon LNG project is located on Barrow Island off the northwest coast of Western Australia. Gorgon comprises a three-train, 15.6 million tonnes per annum LNG facility and a domestic gas plant with the capacity to supply 300 terajoules of gas per day to Western Australia.
It is supplied from the Gorgon and Jansz-Io gas fields, located within the Greater Gorgon area, between 80 miles (130 km) and 136 miles (220 km) off the northwest coast of Western Australia.
The first LNG cargo departed Barrow Island on March 21, 2016 and domestic gas supply to the Western Australian market started in December 2016.
Chevron last April announced a decision to proceed with future offshore development at its Gorgon natural gas facility.
This planned future development phase at the Gorgon natural gas facility involves new wells in the Gorgon and Jansz-Io fields, and accompanying offshore production pipelines and subsea structures. The development fits within Chevron's previously announced annual investment range of $18-20 billion through 2020.