WoodMac: Less Than 1 Pct of Bulker Fleet to Be Scrubber Fitted in 2020
Despite the fact that heavy fuel oil has been the fuel of choice for the global bulker fleet, Wood Mackenzie estimates that scrubbers will be installed on less than 1 percent of the bulker fleet in 2020.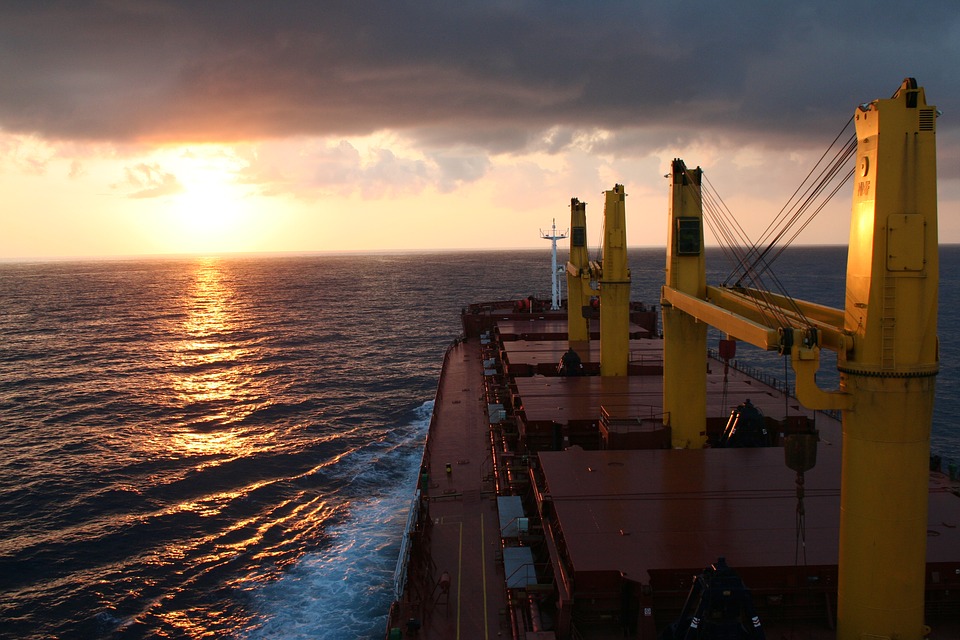 There are numerous factors to consider when opting for scrubbers, including the cost effectiveness and regulatory uncertainties that question scrubbers' ability to future proof a ship's emissions.
What is more, the window to install a scrubber is closing as the enforcement date nears, taking into account that the shipyard capacity and availability of scrubbers is limited.
"The existing bulker fleet lacks incentive to retrofit their ships prior. However, generally all future ship builds will be constructed 'scrubber ready'. In 2025, we assume that one in five 2013-2018 vintage bulkers will have a scrubber installed. We estimate 2,000 scrubbed bulkers or under 20% of the global bulker fleet in 2025," WoodMac said.
As such, the research and consultancy group sees scrubbers as a medium term solution for marine fuel compliance.
When it comes to other compliance solutions on the table, a veil of uncertainty is present there as well.
Owners can choose to fuel their ships with marine gas oil or very low sulfur fuel. However, there is a question whether they will be readily available and where, seeing that despite the forthcoming deadline, refineries have shown reluctance to invest the hundreds of millions to billions of dollars to increase production of low sulphur marine fuels.
As explained by WoodMac, refining and marine investments are in direct competition, prompting a 'wait and see' approach from both sectors.
"Wood Mackenzie asserts the installation of commercial scrubbers has the advantage of being less expensive and faster to put in place than a major refining upgrade, which is highly capital intensive and can take many years to implement," the consultancy added.
One potential risk in switching fuels is the impact on engine performance and ship speed. As such, switching fuels needs to be planned, WoodMac cautions.
"Current bulker engine design favours higher-viscosity HSFO fuels. It will be important for shipping companies to understand the performance impacts of switching to lower- viscosity fuels such as MGO and VLSFO," the group added.
Moving forward, WoodMac forecasts liquefied natural gas (LNG) as a long-term solution for marine fuel compliance.
Nevertheless, direct fuel switching from oil based fuels to LNG is not an option for existing oil based engines. Shipping companies can procure new LNG-fuelled ships with engine package options ranging from 100% LNG fired steam turbines to dual diesel and LNG-fuelled units. However, shippers should consider the special fuel storage considerations necessary to keep natural gas in a liquefied state.
"The appeal of LNG is its low-sulphur and clean burning properties. LNG promises emissions compliance on open seas and within ECAs. On the downside, global LNG infrastructure is in its infancy; global investment has been slow; and current fuel transfer technology is inefficient," WoodMac said.
That being said, the uptake of LNG as fuel, especially for existing ships by 2020 is not expected to be high as new LNG-powered ships or retrofits are expected for delivery after January 2020. Instead, companies will look to incorporate LNG ships in their fleets as older ships move to demolition, the consultancy believes.
"From 2020 to 2025, we see limited but growing LNG ship penetration into the bulker fleets. In 2020, we expect 8.8 million deadweight tonnes (dwt) of LNG dry bulk capacity, rising to 20 million dwt in 2025. For comparison, the current coal bulk fleet (capesize, panamax and handymax) has a capacity of 667 million dwt," WoodMac added.