World's 1st LNG-fueled Newcastlemax bulk carrier arrives in Singapore
Australian firm BHP has welcomed the world's first LNG-fueled Newcastlemax bulk carrier for bunkering in Singapore by Shell.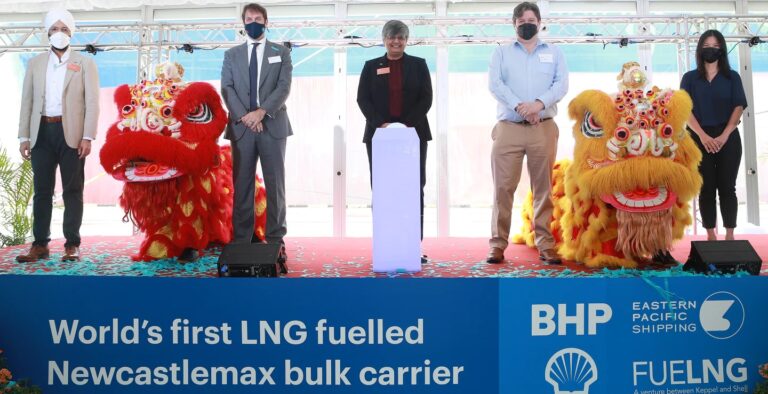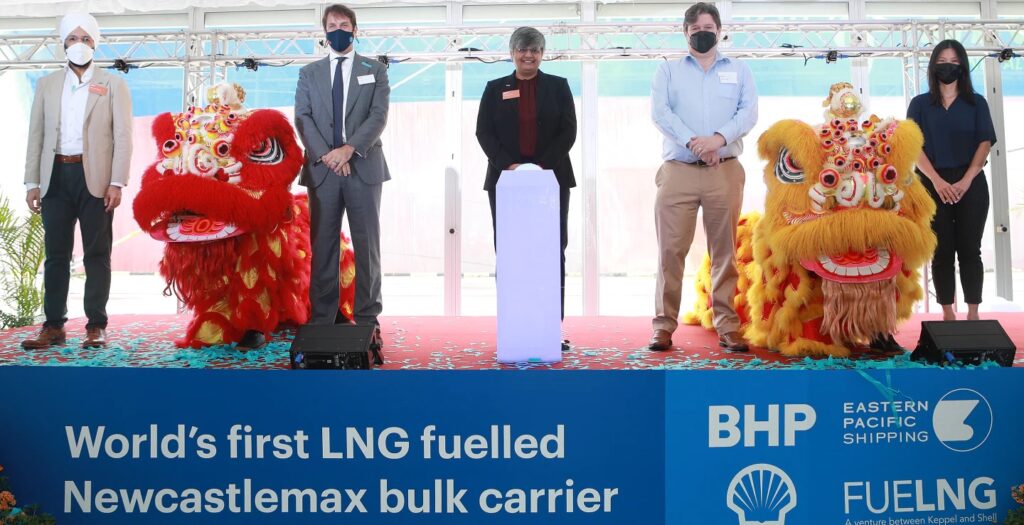 BHP has chartered five LNG-fueled Newcastlemax bulk carriers from Eastern Pacific Shipping for five years. It also awarded the LNG fuel contract to Shell.
The 209,000-deadweight tonne vessel Mount Tourmaline will transport iron ore between Western Australia and Asia as of this year. The ship was constructed by China's Shanghai Waigaoqiao Shipbuilding.
On its maiden voyage, the vessel arrived at Jurong Port in Singapore for the first LNG bunkering operation. This will go through the first LNG bunker vessel in Singapore, the FueLNG Bellina. FueLNG, a joint venture between Shell and Keppel Offshore & Marine, operates the bunker vessel.
After LNG bunkering, the ship will leave for Port Hedland in Western Australia for iron ore loading operations.
BHP CCO Vandita Pant, said: "This vessel delivers significant improvements to energy efficiency and emissions intensity, as well as reduced overall GHG emissions in our value chain."
The LNG-fueled Newcastlemax vessels are to reduce GHG emissions by more than 30 per cent oper voyage. They are to contribute towards BHP's decarbonisation goals.
EPS CEO Cyril Ducau added: "Today's historic LNG bunkering is further evidence that the industry's energy transition is in full swing. These dual-fuel LNG Newcastlemax vessels are the world's first, but more importantly, they represent a culture shift in shipping and mining."
Chris Ong, CEO of Keppel O&M, said: "LNG plays an important part in the clean energy transition... With the ability to bunker a wide range of vessels, FueLNG is pleased to service the world's first LNG-fueled Newcastlemax bulk carrier and looks forward to the arrival of the next four vessels in Singapore."