World's Biggest Ship Propeller Heads for Korea to Join MSC's 23,000 TEU Giant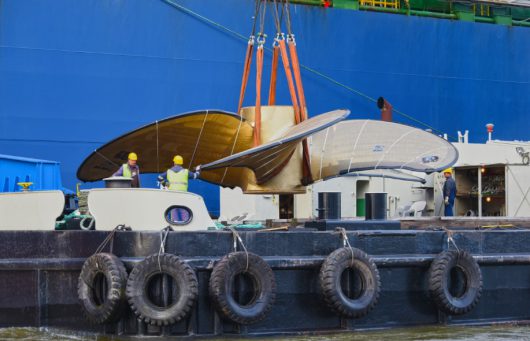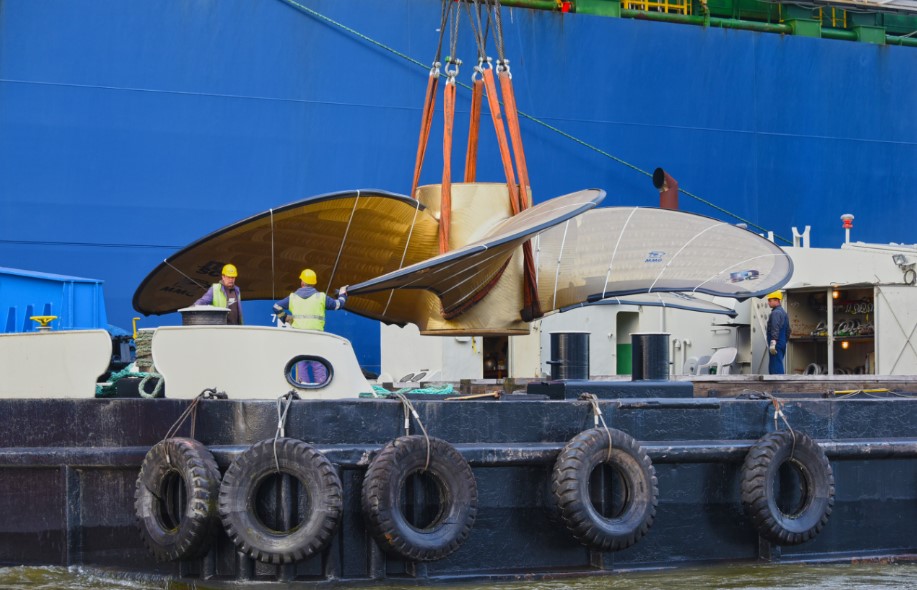 World's largest ship propeller, weighing 110 tonnes, was loaded onto a containership in the Port of Hamburg on Sunday, September 16.
The propeller, intended for the first of eleven of MSC's 23,000 TEU newbuild containerships, is headed for the port of Busan in South Korea on board the 5,000-TEU Hyundai Supreme.
The propeller was built by Mecklenburger Metallguss GmbH (MMG) and transported from the production facility in Waren an der Müritz in Mecklenburg-Western Pomerania to Hamburg, Hamburger Hafen und Logistik AG (HHLA) said.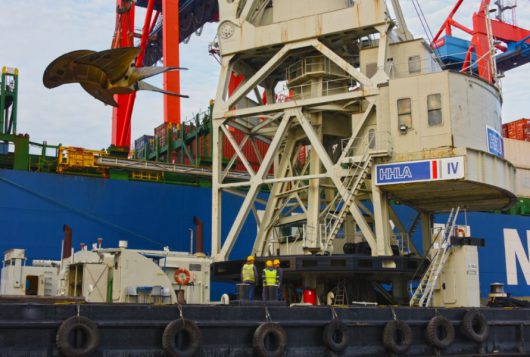 On Sunday morning, the HHLA IV floating crane, which can lift up to 200 tonnes, moved the giant propeller onto its transport platform and brought it to the berth of the Hyundai Supreme at the port of Waltershof.
The jib of the floating crane raised the propeller from the transport platform and lifted it over the towering side of the 300-metre-long container vessel.
"It was a delicate operation that involved lowering the heavy load centimetre by centimetre into the hold of the ship," HHLA said.
From there, it will be transported on to the Daewoo Shipbuilding & Marine Engineering shipyard, where the 23,000 TEU newbuilds, set to become the biggest containerships in the world, are taking shape.
Under the deal announced in September 2017, Samsung Heavy Industries (SHI) will construct six of the vessels while DSME will construct the remaining five.
The eleven mega-ships will be powered by MAN's G95ME-C9.5 main engines.
The handover of the boxships is expected to start in 2019 from SHI, with the final vessel from the series due for delivery by March 15, 2020 from DSME.
Image Courtesy: HHLA / Dietmar Hasenpusch