World's first converted FLNG in milestone loading
Golar's Hilli Episeyo, world's first converted FLNG vessel, has recently loaded its 40th cargo since the start of operations more than two years ago offshore Kribi, Cameroon.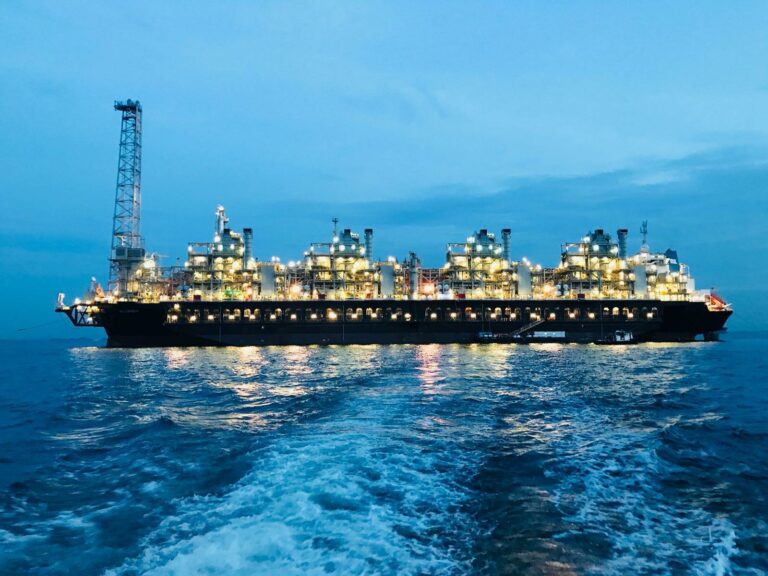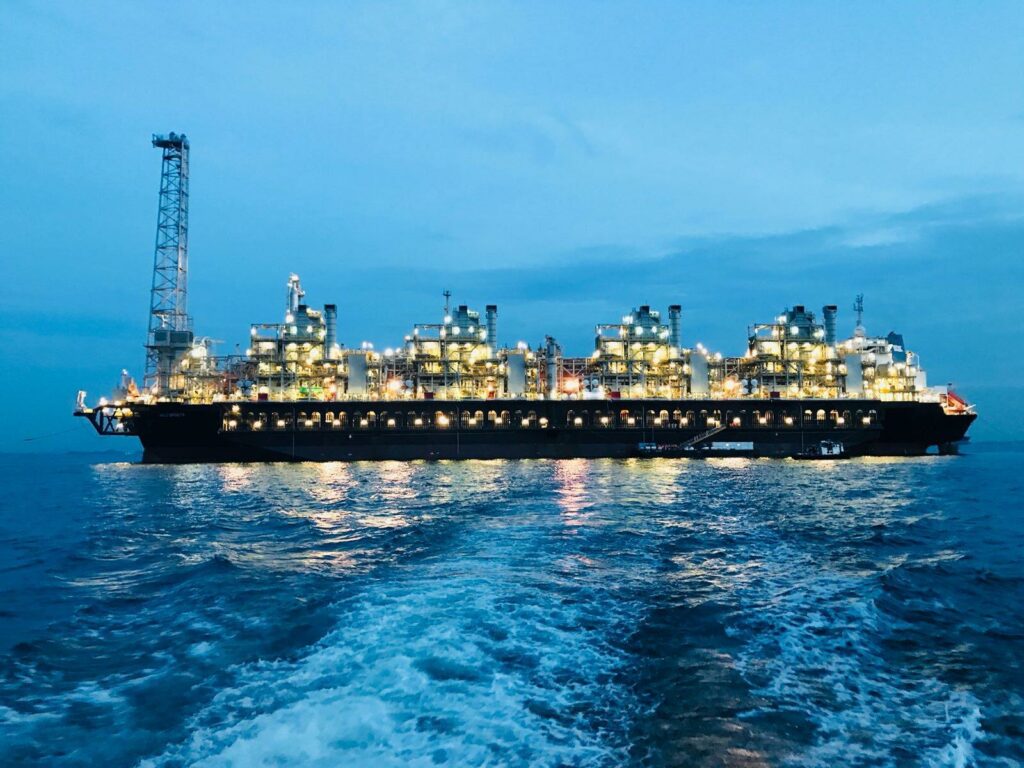 Bermuda-based shipowner Golar said the FLNG completed the milestone operation on June 18.
Through these offtakes, the floating LNG producer has provided more than 2.5 million tonnes of the fuel into the market, according to Golar.
Additionally, eleven of these cargoes were delivered to the company's vessels Golar Viking, Golar Maria and Nanook.
The FLNG started commercial operations back in May 2018 under production tolling deals with Cameroon's Perenco and SNH.
Russia's Gazprom is the sole offtaker from the FLNG project taking 1.2 mtpa under an eighth-year deal expiring in 2026.
The gas giant is taking 50 percent of the vessels total 2.4 mtpa capacity produced from two trains. The FLNG has in total four trains installed onboard.
Golar previously said it held talks with Perenco and SNH to increase output to full capacity utilizing all the trains.
But this will probably not take place any time soon due to the depressed market caused by the Covid-19 pandemic.
The FLNG sources gas from Perenco's Sanaga field located northwest of the coastal town of Kribi.
The LNG producer does not receive the gas directly from the field as it is previously treated at an onshore processing plant prior to arriving to the facility.
100 pct commercial uptime
The FLNG has maintained 100 percent commercial uptime for more then two years now, according to Golar.
Golar said in its first-quarter results that the FLNG delivers quarterly tolling revenues of around $40 million.
The company gets 50 percent of these revenues while its Nasdaq-listed unit Golar LNG Partners receives the other 50 percent as part of a drop down deal announced in 2018.
To remind, Keppel's shipyard in Singapore converted the Hilli Episeyo from Golar's aging 125,000-cbm tanker for $1.2 billion. The vessel departed the yard in October 2017.
It is not only the world's first converted FLNG but also the second-ever floating LNG producer to enter service.
The first one is the Petronas-owned 1.2 mtpa PFLNG Satu that started operations in 2017 offshore Malaysia.
The largest among all of them is Shell's Prelude FLNG off Western Australia but this unit experienced several problems since first cargo in June 2019 .
Shell hasn't exported any cargoes from the FLNG for more than five months following an electrical trip on February 2.