World's first floating cruise terminals unveiled
MEYER Floating Solutions, a division of German MEYER Group, has unveiled the world's very first floating cruise terminals.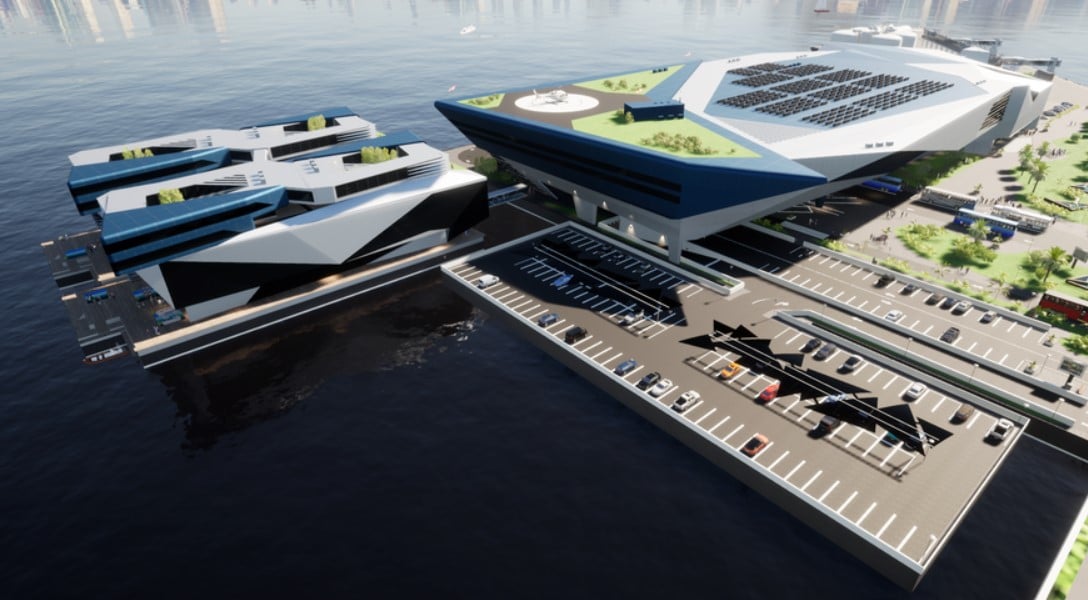 As informed, the concept mark a paradigm shift in sustainable port expansion. The designed pier options range from 205 to 320 meters in length, optimizing utility within a compact footprint of 410 meters in length and 265 meters in width.
Every module is built in the MEYER Group's shipyards. The solution uses technologies for manufacturing floating assets up to full terminal size.
This minimizes local site work while maintaining safety through fixed mooring arrangements like mooring dolphins, according to the firm.
"Our floating cruise terminals deliver dynamic solutions for ports seeking seamless expansion, instilling confidence in public and private investors," Kaj Casén, MEYER'S CEO commented.
"Our modular terminals empower operators to meet rising demand and enhance facilities with ease."
"This groundbreaking innovation marks a pivotal moment in the evolution of cruise terminals. MEYER Floating Solutions' unwavering dedication to sustainable, adaptable, and resource-efficient infrastructure heralds a new era for the cruise industry," the company highlighted.
MEYER Floating Solutions is a construction technology company, born as a joint venture between MEYER Group and ADMARES Marine, a pioneer in floating real estate.
MEYER Floating Solutions is headquartered in Turku, Finland, strategically located within the Finnish maritime cluster. In addition to facilities in Germany (Papenburg and Rostock), and Turku (FIN), the company benefits from the collaboration of various partners involved in the ship construction process. Furthermore, the company has a presence in Italy and the United Arab Emirates.
MEYER Group has recently signed a joint cooperation agreement with Dutch shiprepair company Damen Shiprepair & Conversion (DSC) to work on sustainable projects.