Yangzijiang Shipbuilding, MES & Mitsui to Launch Shipbuilding JV
Mitsui E&S Shipbuilding Co., Yangzijiang Shipbuilding and Mitsui & Co. have entered into a shareholders' agreement to establish a joint venture to operate a shipbuilding business.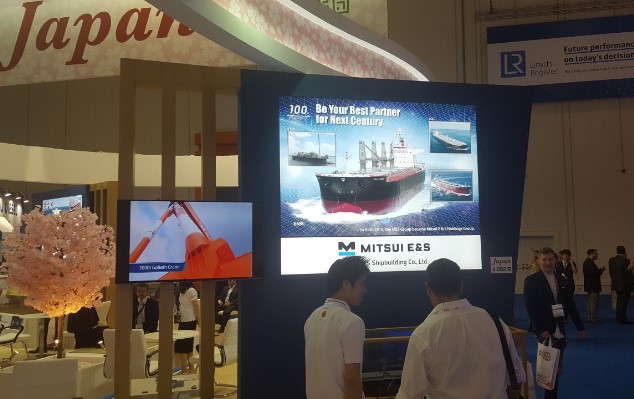 "The new company will aim to build a globally competitive shipbuilding business by combining YZJ's high production capacity, Mitsui's extensive sales capabilities and MES-SC's advanced technology," a joint press statement reads.
As disclosed, the joint venture would be located in Taicang, Jiangsu, China, its primary scope of business being construction and sale of merchant vessels. The business is scheduled to start operation in April 2019.
The move is being announced on the back of a gradual recovery in the shipbuilding industry from the 2016 doldrums. Asian shipbuilders continue to be top builders of the world's fleet. In particular, Korean, Chinese and Japanese yards accounted for 90.5 percent of deliveries in 2017, an UNCTAD report shows.
Japanese shipbuilders have been actively pursuing cooperation initiatives over the recent period as a way of increasing their competitiveness when compared to Chinese and Korean rivals.
In May this year, Mitsui E&S Shipbuilding and Tsuneishi Shipbuilding inked a business cooperation agreement  aimed at securing more orders.
The bolstering of ranks also saw Mitsubishi Heavy Industries (MHI) team up with Oshima Shipbuilding continue, Imabari Shipbuilding and Namura Shipbuilding during the same year with the aim of attracting more orders through collaborative approach to ship designs, innovative technology and workforce training.
World Maritime News Staff